Rawat directs forest dept to lower royalty on river bed material to check illegal mining
May 18, 2017 08:22 PM IST
DEHRADUN: The Uttarakhand government will reduce royalty charges on collection of river bed material as part of its efforts to check illegal mining.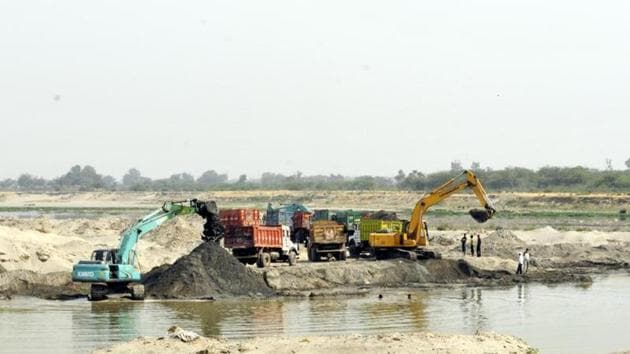 Chief minister Trivendra Singh Rawat also ordered officials to constitute a joint task force comprising officers from forest, mining, transport and police departments to monitor and to check illegal mining along river banks.
The current fee of about Rs 20 for per quintal on river bed material can now go down to Rs 10, officials said. However, the transit fee will be increased from Rs 15 to Rs 50.
At a review meeting in the capital on Thursday, the chief minister directed officers to take all steps for keeping a check on illegal mining. Rawat flayed the previous Harish Rawat-led Congress government, saying the transit fee was brought down from Rs 50 to Rs 15 for granting personal favours.
"To favour a section, Harish Rawat minimised transit fee to Rs 15, which will be now increased to Rs 50. We realised one of the main causes of illegal mining is the royalty sum which is about Rs 20 per quintal. This will be brought down to facilitate legal mining," forest minister Harak Singh Rawat told Hindustan Times on the sidelines of the meeting.
Meanwhile, the chief minister directed officials to draw a policy to check the menace of monkeys and boars. He stressed on boosting drive to sterilise of monkeys. The Chidiapur rescue centre at Haridwar is the lone facility where sterilisation of monkeys are done in Uttarakhand.
Rawat was informed that the forest department has sought permission from the ministry of environment, forest and climate change (MoEFCC) to provide extension for culling wild pigs. The department has asked the central government to allow hunting of wild boars till 2020 for safeguarding crops in agricultural lands adjoining forested areas. The CM advised officials to make necessary arrangements so that culling could be done after due permission.
.