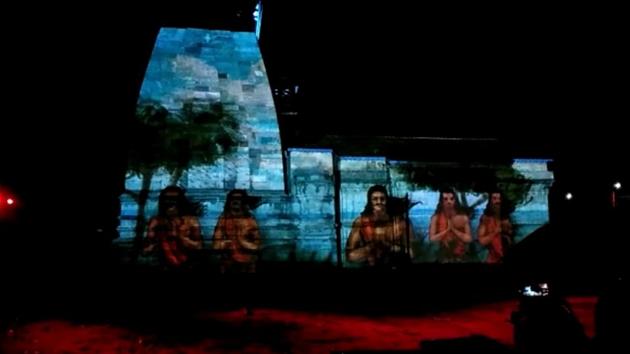 Seers oppose laser show in Kedarnath shrine, urge govt to reconsider decision
Laser show, a new attraction introduced at the Kedarnath shrine this year, has not gone down well with a section of seers who demanded its immediate closure
PUBLISHED ON MAY 02, 2018 10:08 PM IST
Laser show, a new attraction introduced at the Kedarnath shrine this year, has not gone down well with a section of seers who demanded its immediate closure.
Expressing concern over the laser show, the seers said any move to popularise a pilgrimage centre should be "totally non-political". They said Lord Shiva doesn't need any laser show but gets appeased with true devotion.
Mahamandaleshwar and the spiritual head of Dakshin Kali temple Kailashanand Brahamchari urged the state government to reconsider its decision on the laser show and focus on other means to promote the pilgrimage.
Bharat Sadhu Samaj, a pan India organisation of seers, also expressed concern over the laser show. Samaj's national vice-president Brahamswarup Brahamchari said the laser show promotion was best suited at places, where people either don't know much about Kedarnath shrine's importance or are far away from Uttarakhand.
"Laser show is an attractive show, which is modelled on drawing people to Kedarpuri, but it should instead be done at other parts of the country. At the shrine premise, laser show or any other entertainment event should not be allowed," said Brahamswarup.
Radhe Krishan ashram head Satpal Brahamchari expressed fear over the BJP government trying to use reconstruction works at Kedarpuri for political benefits.
The laser show has also not gone down well with many saints close to the ruling BJP, though they are not saying anything publically.
Close