The police said the youths, who had come to Rishikesh from Delhi with their friends, had gone to Shivpuri to take a bath in the Ganga when they went missing.

According to the police, the incident took place on Friday night when the minor girl and her mother were heading to Roorkee from Kaliyar, Haridwar in a rickshaw. "The accused gang-raped the mother-daughter duo before leaving them in a secluded place near the Ganga Canal stretch and fled in the car," an officer said, requesting anonymity.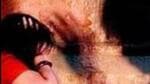 Pushkar Singh Dhami had won the Champawat bypoll on June 3 by over 55,000 votes.

Written by Manjiri Sachin Chitre | Edited by Sohini Goswami
The UK Board released the class 1oth and 12th examination result at ubse.uk.gov.in.
Uttarkashi bus tragedy killed 26 people, and PM Modi, Amit Shah, among others, condoled the deaths.