Uttarakhand CM Harish Rawat refutes news agency report
Updated on Nov 20, 2015 07:41 PM IST
Uttarakhand chief minister Harish Rawat on Friday rubbished an agency report that quoted him as saying at a function in Haridwar that those who slaughter cows had "no right to live in the country."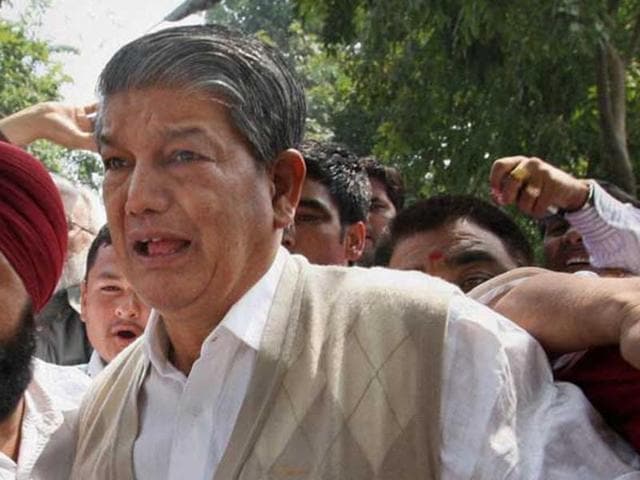 Uttarakhand chief minister Harish Rawat on Friday refuted a news agency report which quoted him as saying that those who slaughter cows had "no right to live in the country."
Rawat was quoted by news agency Press Trust of India on Thursday as saying that "anyone who kills cows, no matter which community he belongs to, is India's biggest enemy and has no right to live in the country."
The news agency further quoted the CM while addressing a function on the occasion of Gopashtami at Gaindikhata in Haridwar, as saying that "law will deal sternly with those who kill cows in Uttarakhand and the state government will do everything for cow conservation."
The statement attributed to the chief minister is baseless and mischievous, said Surendra Kumar, the chief minister's media-in-charge. "There is not an iota of truth in the statement," he told Hindustan Times.
An official statement quoting the CM said, "I am deeply pained by the news item."
"Neither I nor anybody in my presence made any such statement at that function," the statement quoted Rewat as saying referring to the news agency report.
"It is the duty of all of us to protect the cow and the Ganga," the statement quoting the CM said. It mentioned the Ganga Gaya Yojna—a cow protection scheme—which was launched by the state government a few months back.
Bhartiya Janata Party MP from Nainital and former chief minister Bhagat Singh Koshiyari, who was present at the function, was quoted in the statement as saying that "gaya, (cow) the Ganga and the Gita (the Hindu epic) should be left alone and no harm should be caused to them."
Personalise your news feed. Follow trending topics