Uttarakhand RTI applicant told to pay Rs 1.49 lakh as cost of over 73k printouts
After an activist filed an application under the Right to Information (RTI) Act, the Haldwani Municipal Corporation has asked him to pay Rs 1.49 lakh as the cost of printouts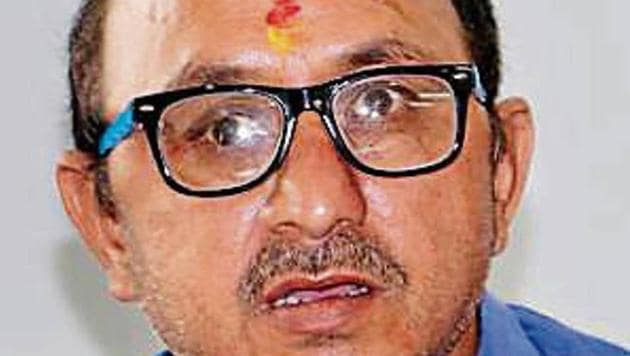 Updated on Sep 16, 2018 06:00 AM IST
Hindustan Times, Haldwani | By Abhinav Madhwal
After an activist filed an application under the Right to Information (RTI) Act, the Haldwani Municipal Corporation has asked him to pay Rs 1.49 lakh as the cost of printouts.
Hemant Gauniya had filed the Right to Information application on August 28, seeking information on municipal tax defaulters and their addresses, and the action taken by the civic body against them.
He also sought details about how many shopkeepers have not paid rentals to the municipal corporation and what action had been taken.
The corporation, in a letter written on September 7, sought Rs 147,938 from Gauniya as the printout cost for 73,969 pages at the rate of Rs 2 per page.
The total cost comes to Rs 149,288 as the information involves 135 full-size papers whose printing cost is more, corporation officials said.
"I was shocked at the exorbitant amount asked for; I think that this is a ploy to dissuade me from seeking any information in future," Gauniya said, adding that he would not be able to give the amount for the printouts. "Presently there is no provision for giving information in pen drive or CD; digitised data is not available now," he said.
Assistant municipal commissioner VS Chauhan said, "Gauniya can seek any important information by coming to my office. But the government has laid down the price for each page of information sought under the Right to Information Act. The cost of around 74,000 pages would be close to Rs 1.5 lakh."
Gauniya has earlier filed Right to Information applications seeking information on those who have not paid dues to the Haldwani unit of the Uttarakhand Power Corporation and the Payjal Sansthan.
He has lodged complaints on the chief minister's portal, leading to action by the authorities on power cuts, electric transformer repair, and traffic management.
Close Story