Gang of youngsters posing as bitcoin traders held in Delhi for kidnapping, dacoity
Updated on Sep 30, 2017 11:39 PM IST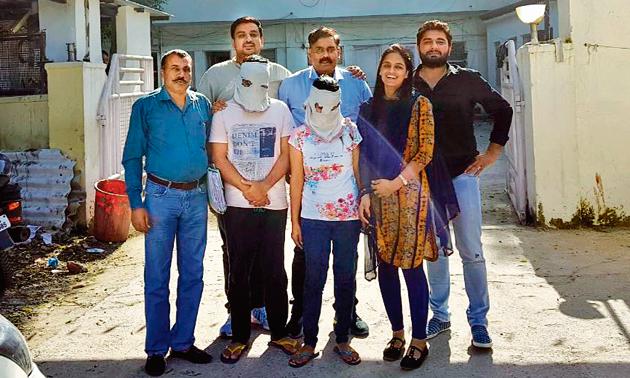 A group of six people were arrested for allegedly kidnapping and robbing a New Delhi businessman by luring him with the promise of high returns through virtual money bitcoin, police said on Saturday.
Bitcoin, an international currency used for digital payments, is not recognised as legal tender in India. One bitcoin is equal to Rs 282,032, but the rate keeps fluctuating.
Some of suspects are bitcoin dealers and allegedly enticed a businessman into "uploading his personal details on a website, localbitcoins.com, earlier this year".
Thereafter "a woman, who introduced herself as Karishma Rajput, called him and offered to sell the crypto-currency", Delhi Police crime branch deputy commissioner Rajesh Deo.
"When the victim offered to make payments online, the woman lured him into making cash payment by offering a lower price."
The scared businessman kept quiet for some days but reported the matter to police in August.
The meeting point near Nirman Vihar metro station in east Delhi was fixed on April 7.
The businessman went to assigned place with a friend and a woman greeted him. When she became certain that he had brought the cash, she signalled the gang members.
On the pretext of taking them to a client, they took them in an SUV to a flat in Vaishali in Ghaziabad, the officer said.
"The victim was robbed of Rs 36 lakh there. He and his friend were then thrashed and let off with a warning not to complain to police," the DCP said.
Police tracked call records of the phone numbers used to contact the businessman and arrested the gang.
Law graduate Yashaswi Sharma and his 31-year-old girlfriend, Priya Thakur, from Dehradun were among the suspects taken into custody.
The kingpin is Amandeep Singh, a bankrupt property dealer. He came in contact with the couple on a website that deals in bitcoin, according to police.
Sharma allegedly became a criminal after burning his fingers in the property business, the officer said.
The businessman is probably the gang's third victim, amassing allegedly more than Rs 35 lakh from the twin strikes before.