Groundwater: Delhi is the third most over-exploited state in India
Mar 11, 2018 11:24 PM IST
Out of the 27 tehsils analysed in Delhi, five were found to be in 'safe' category, seven in 'semi critical' category and remaining 15 under 'overexploited' category
NEW DELHI: Delhi is the third most 'over exploited' groundwater state in India after Punjab and Rajasthan according to a report prepared by the Central Ground Water Board (CGWB) and state groundwater departments, which was placed in the Lok Sabha on Thursday.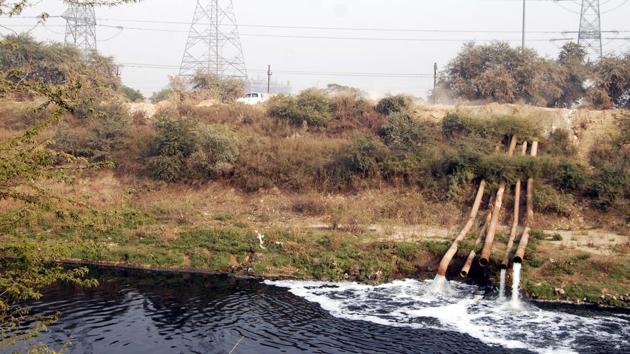 The report says that 56% of tehsils in Delhi — analysed by the government agencies — were found to be overexploited.
"Out of the 27 tehsils analysed in Delhi, five were found to be in 'safe' category, seven in 'semi critical' category and remaining 15 under 'overexploited' category," said a senior official of the CGWB.
The CGWB and state water departments had analysed 6,584 assessment units across the country out of which at least 1,034 units were categorised as 'over exploited'.
While Delhi was bagged the third place, Punjab was found to be the highest groundwater exploited state in India, where 76% of the assessment units were found to be overexploited. Rajasthan came next with nearly 66%. Delhi is followed by Haryana with 54% overexploited assessment units.
"The reason is two-fold. While on one hand concretisation has blocked the groundwater recharging zones in Delhi and its satellite towns such as Ghaziabad, Noida and Gurgaon, extraction of groundwater continues mostly for domestic use. This clearly shows that we are extracting more groundwater than what is being recharged," said Shashank Shekhar, a professor of geology in Delhi University.
As per Economic Survey of Delhi (2016-17), 81 per cent of the households have access to piped water supply. As per 2011 census, there are 33.41 lakh households in Delhi of which 27.16 lakh households are getting supply of water through pipelines. The rest rely on groundwater.
However, in Punjab, the reasons for overexploitation of groundwater resources are different where farmers are of late growing crops like paddy which are not in tune with the local agro climate and need more water," Shekhar added.
In 2016, the CGWB had come up with a separate report titled 'Aquifer mapping and groundwater management plan of NCT Delhi". The report stated that water table in several parts of Delhi has gone down eight metres below the ground level.
The water table has been found to be declining more than three metres per year in isolated pockets of New Delhi and northwest districts. Rising trend in groundwater levels has been observed in parts of south, east, northeast, north and northwest districts along the Yamuna and New Delhi, west and southwest districts. In areas close to the Najafgarh drain and industrial sites, the groundwater was found to be polluted.
"Groundwater turns saline and brackish mainly because of overexploitation, due to which the water table falls. The more is the depth of the water table the more stagnated would be the water. Stagnated water will have more salts and minerals making it more saline and brackish," said N Janardhana Raju, professor at the School of Environmental Sciences in Jawaharlal Nehru University.
The 2016 report had stated that out of the 13,491 million cubic metres (MCM) of groundwater in Delhi, 10,284 MCM, or 76%, was brackish or saline. The report had recommended that if the saline water resource is utilised after proper treatment then it may cut down the demand for fresh water.
"It is recommended to withdraw poor quality water, which can be used for growing salt-tolerant crops like cotton, wheat, guar, chickpea, soyabean, sugarcane, sunflower, etc. in agricultural belts. In rest of the areas, saline water can be used after blending for uses other than drinking. Withdrawal of saline water will lead to void space in the aquifer, which when recharged during subsequent monsoon, will help in improving the water quality," said a senior official of the CGWB.
end'