HC seeks Centre, AAP government over lack of toilet facilities in Delhi slum
Despite the Swacch Bharat campaign being run across the country, a slum in the heart of Delhi where hundreds of families have been living in for the past many decades, still has open defecation.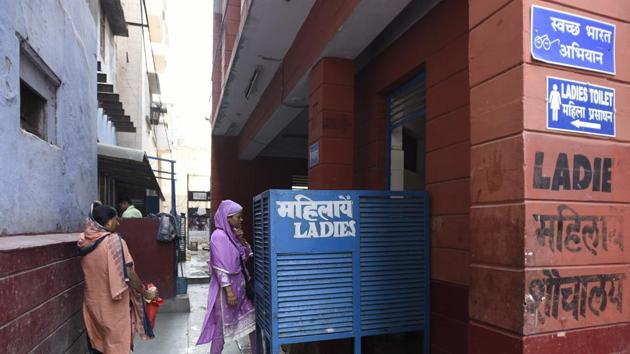 Published on Aug 01, 2018 04:16 PM IST
The Delhi high court on Tuesday sought the response of the Centre and the AAP government on a plea filed over the lack of toilet facilities in a slum near Sarai Kale Khan, despite the Swacch Bharat campaign.
A bench of acting chief justice Gita Mittal and justice C Hari Shankar also sought to know the stand of the Delhi Development Authority (DDA), the Delhi police and the Delhi Urban Shelter Improvement Board (DUSIB) and asked these department to file a report on the situation.
The court's order comes while hearing a plea filed by three law students — Shabnam, Sonali Chauhan and Nitesh Kumar Mishra— alleging that the slum in Sarai Kale Khan area has no toilets, bathrooms or anganwadis (child care centres).
The PIL stated that the trio was moved by the "deplorable, distressing, miserable, pitiable condition of the women and children" of the slum clusters called T-Huts, Gyaspur, Sarai Kale Khan, Hazrat Nizamuddin.
The petition also said the students were aggrieved by the fact that when such a huge, expensive and large campaign — the Swacch Bharat Abhiyan — is being run throughout the country and thousands of crores is being spent on it, then how can a slum in the heart of Delhi, having hundreds of families living there for the past many decades, still have open defecation.
Besides the lack of toilet facilities, the plea also claimed that the slum faces drinking water problems in the absence of a permanent supply, and tankers never deliver water in a timely manner.
Close Story
Personalise your news feed. Follow trending topics