2005 Delhi blasts: Questions raised at special cell after acquittals
Feb 17, 2017 05:30 PM IST
The special cell of Delhi Police has a very poor conviction rate of less than 30% and has often been accused of shoddy investigation in terror cases.
They were called terrorists and thrown in prison, where they stayed for 12 long years.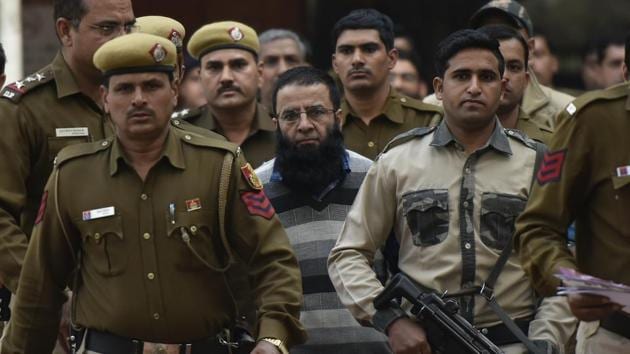 A city court on Thursday finally acquitted Mohammed Rafiq Shah and Mohammed Hussain Fazili of all charges, clearing their way to freedom.
A third accused, Tariq Ahmad Dar, was convicted and handed a 10-year jail term.
The special cell of Delhi Police has a very poor conviction rate — less than 30% — and has often been accused of shoddy investigation in terror cases.
While family members of the two freed men demanded accountability for the 12 lost years, an HT team found that almost no one from the core team that handled the 2005 case was with the special cell anymore.
Deputy commissioner of police, Sanjeev Yadav, who was then an ACP and was later appointed as the investigating officer, was the only officer posted with the anti- terror unit of Delhi Police as of Thursday.
Inspector Mohan Chand Sharma, who led the investigation, was killed in 2008 during the Batla House encounter. Sharma's colleague, inspector Badrish Dutt, a member of the team that arrested Mohammed Rafiq Shah from Jammu and Kashmir was shot dead by his girlfriend in 2013. The then DCP Ajay Kumar retired last year.
Kumar's boss, Karnal Singh, the then joint commissioner who supervised the case, left Delhi police around 6 years ago and has not returned since. Singh was recently appointed as the director of the enforcement directorate. The then police commissioner KK Paul, who retired in 2007, is currently the governor of Uttarakhand.
DCP Sanjeev Yadav brushed aside reports of having framed the men.
"Two men, Farooq Ahmed Batloo and Ghulam Ahmed Khan, were arrested for their role in funding the blasts. The men plead guilty and were convicted. Tariq was also been convicted. The main conspirator Abu Ozefa was killed in Srinagar by a joint team of Delhi police, J&K police and the Army. We will read the judgment after the two men who were acquitted and might approach the a higher court," Yadav said.
Manisha Sethi, Jamia Milia Islamia's associate professor and member of Jamia Teachers Solidarity Association that published two books about alleged frame-up of youths by the special cell in the case said, "Until there is prosecution of policemen and agencies who frame innocents and till courts take a pro-active role in providing compensation, we can't see acquittals after periods of incarceration as justice…"
The second book of Jamia Teachers Solidarity Association's (JTSA) documents eight special cell cases, in which 16 men were arrested on terror charges, only to be acquitted later.