Delhi: Neighbours heard screams on night of beheading, did little to help victim
Feb 16, 2017 05:43 PM IST
Neighbours of Subodh Kumar who tortured his first wife for 12 hours before beheading her, heard screams, a man's yells, more shrieks and finally wails in east Delhi's Madhu Vihar.They could have saved her life had they intervened or called police.
A woman's screams rang out from "room number 1" around 11pm, followed by a man's yells, the clanking of smashed utensils and a window pane, more shrieks and finally wails.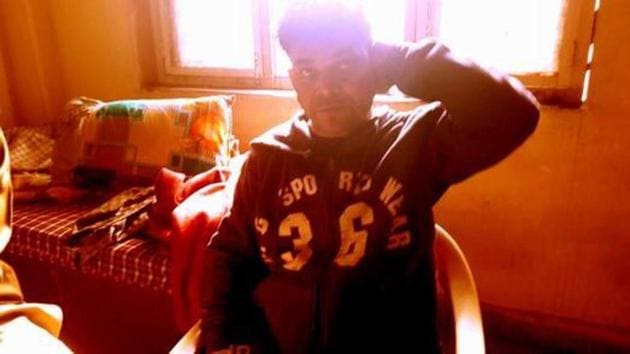 That's what neighbours of 40-year-old Subodh Kumar heard on Friday night when he allegedly tortured his first wife for 12 hours — thrashing her with a wooden stick and smashing her head against the wall a dozen times before beheading her with a saw. He suspected her of infidelity.
The woman could have been saved had Kumar's neighbours in east Delhi's Madhu Vihar intervened or called police.
No one did anything to help the mother of two daughters, despite her shrieks for help. They kept quiet thinking it was a domestic matter.
"They quarrelled often as he was living with two wives. We thought it was one of those days. She screamed and cried as he hit her. After he smashed utensils and a window pane, I went and knocked on the door and asked them to keep it low," said a neighbour, who did not wish to be named.
Kumar opened the door and the neighbour saw his wife on the floor.
"When I asked, he said his wife's character is suspect. He said it was their private matter and slammed the door. When his wife saw me, she started crying louder and requested me to rescue her," he said.
Kumar had locked his second wife and his daughters in another room.
The neighbour heard his first wife wailing till morning and couldn't take it anymore. But instead of calling police, he rang up his landlord and complained. "My landlord told me he would warn him."
For the next two days — Saturday and Sunday — Kumar didn't step out of his home. He had sent his second wife, with whom he has another daughter, to her village. An eerie silence has descended.
In the meantime, he was cutting the corpse into pieces to make it easier to put them into separate bags and throw these at different locations to avoid getting caught. But he left a clue. He confided to a friend that his first wife was dead.
The neighbour too thought of enquiring about the wife but backtracked. "Only if I had intervened and called police…" he regretted.
The neighbours found out the murder on Monday morning. Kumar's friend informed police about the incident.
"For two days he kept the body inside, and none of us knew," the neighbour said. "We could smell something foul but thought it was the sewer. We never imagined that he would be so brutal. He was a quiet person and seldom spoke."