North Delhi Municipal Corporation plans to sack non-performing lawyers from its panel
Updated on Jan 26, 2017 06:57 PM IST
North Delhi Municipal Corporation would serve notice if a lawyer in its panel loses two cases consecutively, and if he still loses the third, he would be expelled from the panel.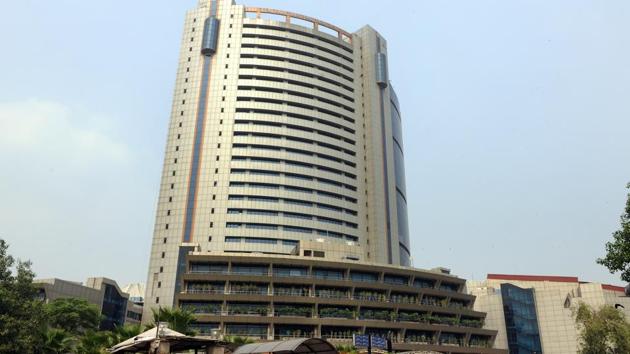 The North Delhi Municipal Corporation has decided to sack the non-performing lawyers from its panel for losing three consecutive cases in any court.
"It has been observed that the corporation's lawyers failed to argue favourably in courts on many important issues. This has not just resulted in financial loss, but also brought disgrace to the corporation. So the North Delhi Municipal Corporation has decided to sack the lawyers who lose three consecutive cases in any court, from its panel. We also had a meeting with North Corporation commissioner in this regard," said standing committee chairman Pravesh Wahi, who moved the proposal in house meeting.
Read:Immediate intervention needed at Bhalswa landfill: Delhi L-G Baijal
According to Wahi, the concerned lawyer would be served a notice if he loses two cases consecutively, and if he still loses the third case, he would be expelled from the panel.
"The decision has been taken on the complaints of councillors. Even I have noticed apathetic attitude of lawyers in cases related to encroachment on an MCD land near Rajan Babu Institute of Pulmonary Medicine & Tuberculosis, GTB Nagar and another school in north Delhi," said Wahi.
The North Corporation has 300 lawyers on its panel, who represent the civic body in various courts. All of them are private practitioners and are paid money on the bases of number of cases they handle. The civic body selects them every year.
The corporation is currently party to cases related to sanitation crisis in the city, waste management and plastic bag ban in National Green Tribunal, Supreme Court and High Court. Likewise, the matter related to old age pension is still going on in Delhi High Court.
Read: Smart city mission: Delhi firm to help Allahabad fulfil its dream
"We are party to 15 cases in NGT, 50 in Supreme Court and 400 in High Court. In lower courts, the numbers of cases are about 5,000, approximately," said a senior official.
To coordinate between panel members and North Corporation, a legal department with 15 permanent employees has been formed.
Reacting to the proposal moved in standing committee, a senior official from the legal department said, "Even we scrutinise the performance of panel members too. If someone's performance is not found satisfactory, we immediately take action on the direction of commissioner or deputy commissioner. But now, the corporation wants to fix a time limit, which is okay with us."
Read: Assembly directs Delhi govt to form panel to probe financial conditions of east and north MCDs
However, the official claimed that there is no absolute decree announced against the corporation by any court since its formation in 1958. "It is difficult to comment on the number of cases we lost in last three years because we are directly or indirectly party to a number of cases related to encroachments, illegal constructions, and demolitions in private or public land in the city, and the court could have given the verdict in favour of the complainant. That doesn't mean we lost the case. It's just a perception," he said.
The panel members are selected through a proper procedure carried out by the concerned department. "The applications are invited from interested lawyers through newspaper advertisements. The selection is carried out then," informed a senior official from North Corporation.