Cow vigilantism: SC rap must shame states into tackling the menace
Sep 08, 2017 04:10 PM IST
That the Supreme Court has taken note of the rampaging cow vigilantes and drawn up an action plan for tackling them is shameful for the states that have allowed things to go out of hand
India has been on the boil over cow vigilantism for some time now. Taking note of the disturbing climate in the country, the Supreme Court on Wednesday asked state governments to appoint in every district a senior police officer whose job will be to stop violence in the name of cow protection. Proposing measures to stem what it called growing violence by so-called cow protection groups, the SC said the nodal officers would have to ensure that vigilantes did not become a law unto themselves. States have a week to comply with the court's order.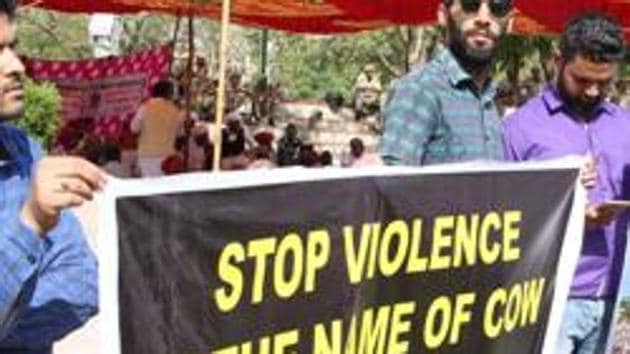 The focus on cow protection, especially by vigilante groups, has risen since the BJP-led government took power in 2014, and several states ruled by the party made laws to punish cow slaughter. Emboldened by the State's lack of will to tackle them, these vigilantes have targeted cattle and meat traders, transporters and even farmers walking with their cattle. Along with deaths and injuries, such attacks have played havoc with the rural economy. The violence has led to absence of a secure resale value/market for non-productive cattle, leading to problems for those who have to maintain them. Farmers are now being forced to opt for buffaloes since they have a slaughter value. Buffalo slaughter is legal in India.
A story published in June, IndiaSpend, a data portal, said Muslims were the target of 51% of violence centred on bovine issues over eight years (2010 to 2017) and comprised 86% of 28 Indians killed in 63 incidents. The attacks include mob lynching, attacks by vigilantes, murder and attempt to murder, harassment, assault and gang-rape. In two attacks, the victims/survivors were chained, stripped and beaten, while in two others, the victims were hanged.
That the Supreme Court has taken note of the rampaging cow vigilantes and drawn up an action plan for tackling them is shameful for the states that have allowed things to go out of hand. Many would also term the SC order as "excessive interference" in matters that fall within the jurisdiction of the executive. But when the executive fails to deliver, the courts have to step in.