How to make the defence ministry fighting fit
The scholarly attributes of Army personnel can add value to the defence sector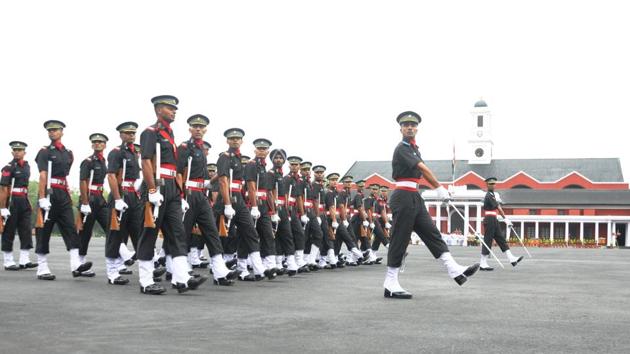 Updated on Jun 21, 2018 07:58 AM IST
The government's announcement of lateral absorption of experts in 10 government departments at the level of joint secretary shows that fresh talent, from a pool other than that of the Indian Administrative Service, is being given a chance at nation building. Its success depends on two factors. First, with how much zeal the bureaucrats will oppose the proposal and put a spanner in the works; second, whether qualified middle-aged professionals are willing to give up their well paying jobs that come with decision-making and financial powers that exceed what a joint secretary has. However, the ministry of defence (MoD) has been left out from the list of ministries that require fresh talent from outside. Unless of course the IAS officers in MoD are experts in matters military. Could uniformed personnel, who are military experts in the real sense, be good lateral inductees into MoD at a decision-making level?
After the China debacle in 1962, there was a virtual emergency in the recruitment in the officer cadre of the armed forces. Some of them left the Services early, entered the civil services through their regular entrance exams and rose to head ministries as secretaries in Delhi. This was the last that time there was a true systematic lateral absorption from the Forces. Subsequently, to keep a younger age profile in the military, many committees recommended lateral moves into the civil services and central police forces. The ethos of discipline, diligence and military professionalism would enrich these entities no end, these committees felt. But, nothing like that has happened due to vested interests and petty politics, with the expertise going waste. To give an example, when the first test pilot on the LCA Tejas fighter programme left the project, since, for lateral absorption into the Defence Research and Development Organisation (DRDO), he was given only the equivalent status of a Wing Commander and not one that recognised his unique expertise. But, we are willing to pay millions to foreigners as technical consultants. In 2011, two serving Air Vice Marshals, one looking after IAF helicopter operations and the other in charge of their technical maintenance, applied for lateral induction as CEO of Pawan Hans Helicopters.These two had spent the better part of 35 years each in IAF's helicopter stream but were not even called for an interview.
Wouldn't it be better to have a military man advising the defence secretary? It is time that the scholarly attributes of uniformed personnel got their due — like Gen McMaster, a serving officer, who was America's National Security Advisor. To quote Niti Aayog chairman Amitabh Kant, who rightly argues for a reverse lateral movement of civil servants into private sector saying "... cross mobility will provide the ultimate synergy;" a move of IAS officers to field formations and the headquarters of the armed forces will make them ideal candidates for a return to the MoD and form the spine of a permanent sub-cadre in this crucial ministry. Only then will one see the MoD and Service headquarters functioning as a well-oiled team. Lateral induction from the Services at the joint and additional secretary level to the MoD must be part of this laudable government move.
Air Vice Marshal Manmohan Bahadur (retd) is additional director general, Centre for Air Power Studies, New Delhi
The views expressed are personal
Close Story
Personalise your news feed. Follow trending topics