Inconsistencies in MCA-21 data are worrying
May 08, 2019 08:47 PM IST
Important economic statistics such as GDP numbers are far too important to be used as cannon fodder in political polemics
The debate around the veracity of India's official gross domestic product (GDP) estimates has been going on for quite some time now. One of the biggest nodes of the controversy has been the use of MCA-21 database, which is maintained by the Ministry of Corporate Affairs, in the latest GDP (2011-12 base year) series. This database was not used in the previous series and it has data until 2006-07. The lack of MCA-21 figures became a big issue when the Central Statistics Office released the back series numbers for the new GDP series.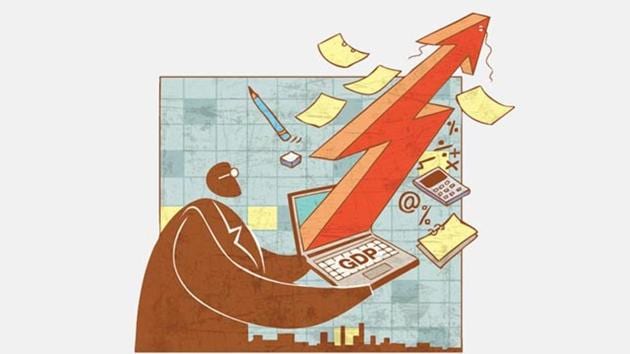 However, a Mint report by Pramit Bhattacharya published on Wednesday shows that MCA-21 related problems in India's GDP figures are not just disagreements about history. The report cites a study conducted by the National Sample Survey Office (NSSO) which found that "as much as 36% of the companies that are part of the MCA-21 database of companies and are used in India's GDP calculations could not be traced or were wrongly classified". Simply put, it means that India's GDP calculations are based on companies which are either fictitious or not doing what they are thought to be doing. This is perhaps the most damning indictment of the official GDP figures so far. What is even more worrying is that the reported NSSO findings date back to the period ending June 2017. While the report was only released last week, it is anybody's guess whether this problem has worsened or improved in the last two years. It is extremely unlikely that people in the highest echelons of economic policy making were unaware of such problems. This also means that the government of the day has chosen to live with GDP figures which are most likely divorced from reality.
Politically it makes sense. Governments of all persuasions like to have higher growth rates than their predecessors, which is exactly what the new GDP series shows. However, important economic statistics such as GDP numbers are far too important to be used as cannon fodder in political polemics. If policy makers do not have access to rigorous GDP statistics, they are likely to go wrong in their diagnosis, and hence prescriptions, for addressing key economic problems. Because the erroneous GDP numbers might not reflect this, it can trigger a vicious circle of sorts.To be sure, problems of India's statistical system are far too deep and complicated to be attributed to just one regime. However, this cannot be peddled as an excuse for accentuating them further. India will have a new government in less than month. Irrespective of its political colour, it should contemplate issuing a white paper on what ails India's statistical system.