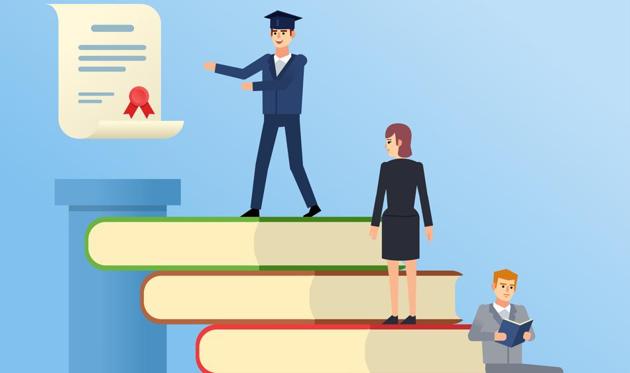 Needless State meddling will harm higher education
Choice of research topics should ideally be driven by the motivation towards the subject
UPDATED ON MAR 27, 2019 10:47 AM IST
On March 13, 2019, the Central University of Kerala issued a circular which asked departments to create a list of topics for PhD research in the university. This was being done to "discourage research in irrelevant areas" and bringing research "in accordance to national priorities". The Opposition used it to attack the government — central universities come under the Human Resource Development (HRD) ministry — for trying to curb academic freedom. The university administration, while trying to defuse the controversy, later said that national priority was meant to capture the country's economic, social and technological advancement.
Even if it is taken at face value, and there are good reasons not to do so (more on this later), there are deep problems with such thinking in a university.
Who gets to decide whether a research topic is irrelevant? Should a PhD on business cycles in the US be allowed in Indian university departments? How relevant can research on aesthetics of ancient Tamil or medieval Bhakti poetry in Hindi be from a "national priority" viewpoint? Will a university department risk being singled out for commissioning a PhD examining the collateral damage from demonetisation?
Choice of research topics should ideally be driven by motivation towards the subject, its potential rewards and resource endowments at the specific centre for research to support the project. Each of these frontiers is continuously expanding as advances in information sharing bring the world, including that of academics, closer to each other.
To be sure, this is not the first controversy vis-à-vis higher education under this government. That the HRD ministry shares the worldview of the Rashtriya Swayamsevak Sangh (RSS) is a well known fact. The latter has always held that India's higher education sector has suffered from a prolonged institutional capture from left liberal intelligentsia, which has prevented India from realising its potential. While the RSS and the present government are entitled to hold such a view, their actions so far can only be compared to throwing the baby with the bath water. In the name of promoting national interest in higher education institutions, professional credentials have often been given a go by. Propaganda has been peddled as research from premier institutions and platforms such as Indian Council of Historical Research and Indian Science Congress. It is entirely possible that such behaviour has created perverse incentives for administrators to appear more Christian than the Pope by deciding PhD topics for students in larger national interest. Let there be no doubt about this. Such acts will only worsen the crisis in India's higher education.
Close