Teaching teachers, the great challenge for India's education system
No education system in the world has excelled without making a significant investment in building a cadre of quality teachers.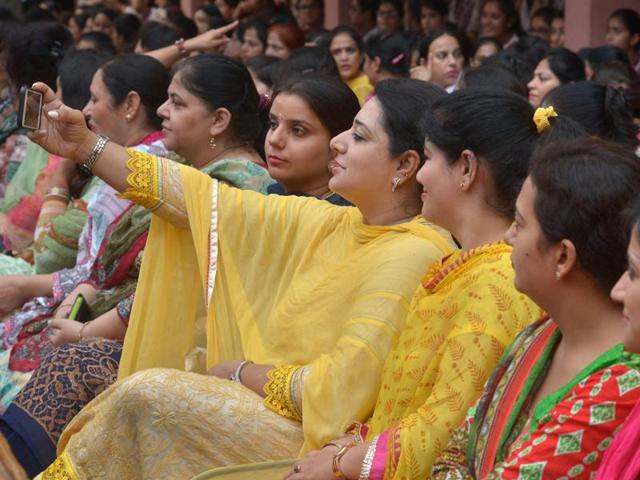 Published on Sep 05, 2016 12:39 PM IST
September 5th is celebrated as Teachers day in India, marking the birthday of the second President of the country, Dr. Sarvepalli Radhakrishnan, both a teacher and a distinguished scholar of comparative religion and philosophy. Once venerated as "gurus" and the sole repositories of knowledge, teachers today seem to have lost this status, despite the fact that they are arguably the most important factor in delivering quality education, especially in the elementary years of schooling.
No education system in the world has excelled without making a significant investment in building a cadre of quality teachers. Yet, teacher education is one of the weakest links in the education system. As the government of India (GoI) frames the New Education Policy (NEP), it will be critical to focus on teachers and teacher education to ensure quality education.
Taare Zameen Par to Black: Films where teachers meant everything to students
Key challenges that need to be addressed relate both to a shortage of teachers and their training. For instance, as on March 2016, 5 lakh sanctioned teaching posts are vacant country-wide. As a result, several schools have pupil-to-teacher ratio of 80:1 and single-teacher schools account for 8 per cent of elementary schools in the country.
The other pressing issue relates to teacher education, both pre-service and in-service. A recent report reveals that 6.6 lakh teachers currently in the system lack the requisite qualifications, and only 1% of teachers nationally passed the Teacher's Eligibility Test (TET) conducted in 2012.
There is a great need for professional standards and regulation of pre-service teacher training institutes, 90% of which are in the private sector and are largely sub-standard and unregulated. Even the state-run institutes suffer from multiple deficiencies and most of them are far from being effective. Thus, developing institutional mechanisms for periodic monitoring of teacher training institutes and strict adherence to quality parameters is vital. Additionally, clear selection criteria for testing aptitude needs to be in place before accepting students into teacher training colleges.
The framing of the NEP provides us with an opportunity to review and redesign the current teacher education programmes. Teachers need to be viewed as professionals who require multiple skills to do their job, and accordingly professional standards need to be built into all teacher education programmes. These programmes must focus both on building an essential knowledge base, as well as skill sets required for making a difference in the classroom. Importantly, they must locate the professional development of teachers within the larger socio-cultural, economic and political context of contemporary India.
How a teacher brings love and meaning to a student's life
Teachers, especially those who serve in the poorest of urban and rural areas need to be well trained and prepared to deal with extremely diverse classrooms of mostly first generation learners. 50 years ago, school going children were mostly from the elite and middle income groups. Today, with the success of SSA and the RTE, classrooms are often diverse and many students are first generation learners who may not have any academic support system at home. Teachers need to factor in the socio- economic backgrounds of children, for instance a hungry or an abused child will not be able to learn effectively. Programmes must guide teachers on how to nurture and develop this set of children. The more a teacher knows about a student, the better they will be able to support their learning and progress.
Teachers need to be made more accountable through enhanced involvement of the school management committees, recognising the need for supportive supervision and incentives to ensure teacher performance and accountability, as well as use of technology to monitor teacher attendance and curb abseeintism.
Since its inception in 1912, the Tata Trusts have prioritised education as a key driver of economic and social development. In today's time of rapid technological advances, we aim to make sure that technology is integrated into education. Our experience has shown us that while technology is critical, it cannot supplement the teacher. Rather, it should be seen as an aid in the teaching--learning process. This is arguably more so in today's age of ICT where children can access information at the click of a button. However, information in itself is not what children go to school for, equally important is thinking, discussing and analysing it, and it is here that a teacher's role is critical. To be able to guide and facilitate this process, teachers should help children build skills such as critical thinking, analysis as well as social values and behaviours. These could range from punctuality, to cleanliness, to non - violence and teaching children to respecting one another.
While learning outcomes are important, we are in danger of thinking that all of education is about "learning outcomes ". Reading and writing are of course the bare minimum that a child should get by going to the school. But the learning is as much about the "how" as it is about" what". There is a need therefore to develop centres of excellence and establish new exemplary elementary and secondary pre-service teacher education programmes. Teaching standards and assessment should also therefore include areas such as behaviour management and subject knowledge.
More than ever, the future of our country lies in the hands of those who teach our children in the classrooms. Radhakrishnan believed that "teachers should be the best minds in the country", and that a guru is someone who teaches specific types of knowledge, but also help mold values and experiential knowledge as well as specific knowledge; an exemplar in life. As we celebrate Teachers' Day this year, and the government develops a new education policy, let us recall this definition and not overlook the central role of teachers and teacher education in ensuring quality education.
(The author is head policy and advocacy, Tata Trusts. The views expressed are personal.)
Close Story
Personalise your news feed. Follow trending topics