Watch: What UPSC topper Tina, her father and mother said after results
After Tuesday's feat, Tina has decided to join the Haryana cadre and work towards gender equality in the state with a skewed sex ratio and plagued by allegations of gender discrimination. Watch and listen to what Tina, her father and her mother had to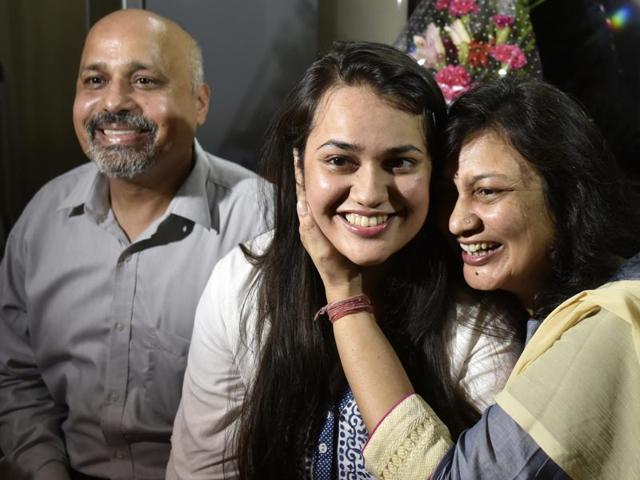 Updated on May 11, 2016 06:49 PM IST
Delhi-based Tina Dabi topped the 2015 civil services examination on her first attempt as the results of one of India's toughest tests were announced on Tuesday.
A total of 1,078 candidates cleared the Union Public Service Commission (UPSC) exam -- 499 from the general category, 314 from the other backward classes, 176 from the scheduled castes and 89 from the scheduled tribes.
The Delhi resident is an alumna of Lady Shri Ram College for Women under the Delhi University. Last year, Ira Singhal of the same university had topped the exams.
Read more: Delhi's Tina Dabi tops in civil services exams | List of other toppers
"This is a dream and I am still trying to internalise it," Tina told HT, sitting with her family members in the living room of a government accommodation in central Delhi. The room boasted of Tina's achievements as a student.
After Tuesday's feat, Tina has decided to join the Haryana cadre and work towards gender equality in the state with a skewed sex ratio and plagued by allegations of gender discrimination.
Watch and listen to what Tina, her father and her mother said after the results were out.
Close Story