PM Modi calls Bengal Governor, BJP goes to SC on post-poll clashes
May 05, 2021 04:24 AM IST
The BJP has announced a nationwide agitation on the issue on Wednesday, coinciding with TMC chief Mamata Banerjee's oath-taking ceremony in Kolkata.
Prime Minister Narendra Modi rang the West Bengal governor and Bharatiya Janata Party (BJP) chief JP Nadda rushed to Kolkata on Tuesday as post-poll violence rocked West Bengal and left several houses torched and party offices ransacked.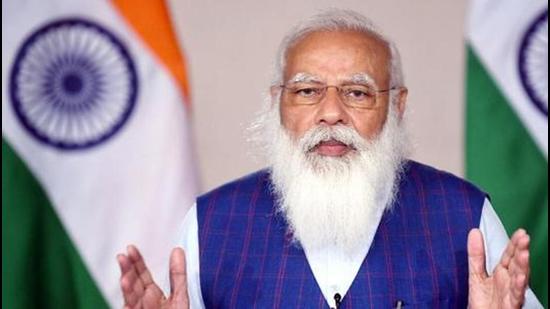 The BJP blamed the Trinamool Congress (TMC), which won a thumping victory in assembly elections two days ago, for the violence that affected at least six districts and said ruling party goons attacked women and killed nine BJP workers. The party also approached the Supreme Court demanding a Central Bureau of Investigation (CBI) probe into the violence.
Stay tuned with breaking news on HT Channel on Facebook.
Join Now
In response, TMC said many of the allegations were fake and pointed out that three of its party workers were also killed. Party chief Mamata Banerjee also appealed for peace. The state police didn't confirm the death toll of either parties.
Click here for full coverage on elections
The BJP has announced a nationwide agitation on the issue on Wednesday, coinciding with TMC chief Mamata Banerjee's oath-taking ceremony in Kolkata. Bengal has a decades-long history of political violence, especially around and after elections.
"PM (Prime Minister) called and expressed his serious anguish and concern at alarmingly worrisome law & order situation @MamataOfficial. I share grave concerns @PMOIndia given that violence vandalism, arson, loot and killings continue unabated. Concerned must act in overdrive to restore order," Bengal governor Jagdeep Dhankhar tweeted.
The TMC hit back. "PM makes a call to West Bengal governor on 'political violence'. (Exaggerated 214%). Stop the stunts, Mr Prime Minister. Work the phones on #COVID19India or this," TMC MP Derek O'Brien tweeted. TMC won 213 seats and BJP 77 of the 292 assembly constituencies whose results were announced on Sunday. Hours later, reports of violence started pouring in.
Office of the BJP candidate in Uttar Howrah was allegedly ransacked. At Basirhat in North 24 Parganas, a BJP party office was allegedly set on fire. In Bardhaman Uttar, around 200-300 houses and rice mills were allegedly set ablaze. At Birbhum near Bolpur, a BJP worker's resort was allegedly ransacked. Violence was also reported from Azimganj in Murshidabad district.
"At around 4 am, some people arrived in front of my house on motor cycles and started hurling bombs and bricks. Throughout the day I could see unidentified men coming and going on motor cycles. They were bursting crackers just to scare my family and build the tension. I have informed the local police," said Gobardhan Das, who was fielded from Purbasthali Uttar by the BJP. In Kolkata, Nadda met the families of some BJP workers who were allegedly attacked. "I had heard of such violence when the country of partitioned. I have never seen such intolerance after any elections after independence," Nadda said soon after landing at the Kolkata airport.
The BJP's state unit compiled a list of 237 incidents of post-poll violence since Sunday in which BJP workers and supporters were allegedly attacked, their houses and properties damaged, and women raped. "The situation in Bengal is unbelievable. We have never witnessed such scenes in India's electoral history. Bengal is burning," said party spokesperson Sambit Patra.
The TMC rejected the allegations and said the violence was the result of BJP infighting. "TMC is not associated with such violence. Our leader Mamata Banerjee has already urged for peace and our main concern is to tackle the Covid-19 crisis. While on one hand BJP is spreading lies using fake pictures, infighting has started with the party between the old timers and newcomers. The violence could due to that," said Kunal Ghosh, TMC spokesperson.
The BJP released pictures of at least two party workers who were allegedly killed by TMC workers.
A picture of a woman with her face covered was also shared, alleging she was gang-raped at Nanur in Birbhum.
West Bengal Police, however, dismissed the charges. In a tweet, the police said that allegations, of two women being gang-raped at Nanur in Birbhum, were fake.
The National Human Rights Commission took suo motu cognisance of the matter and requested its DIG (investigation) to constitute a team to conduct an on-the-spot fact finding investigation and to submit a report within two weeks.
In Delhi, senior advocate and BJP spokesperson Gaurav Bhatia moved the apex court, demanding a CBI probe. Indic Collective, a registered trust, also approached the top court, seeking a declaration that the constitutional machinery has broken down in West Bengal,
warranting an imposition of President's Rule in the state, besides immediate deployment of central police forces and an independent judicial probe into the violence.
The matters are yet to get listed for a hearing by the court.
While Bhatia has filed an application in a pending petition filed by him in 2018, Indic Collective has filed a fresh public interest litigation (PIL).