Abhishek Bachchan was approached for Lagaan before Aamir Khan; here's why it didn't work out
Published on Jun 15, 2021 01:24 PM IST
Did you know that before Aamir Khan, Ashutosh Gowariker had approached Shah Rukh Khan and Abhishek Bachchan for the role of Bhuvan in Lagaan?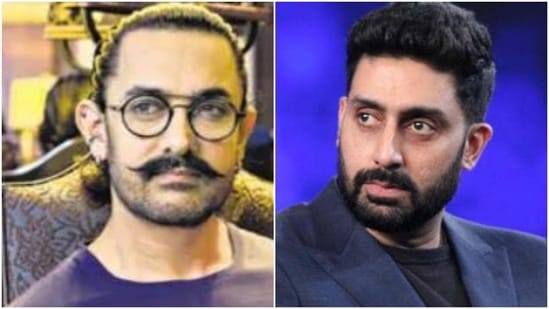 Lagaan ushered in a new era in Aamir Khan's career. Directed by Ashutosh Gowariker, it was Aamir's first film as a producer and remains the last Indian film to have been nominated for a Best Foreign Language Film Oscar.
But did you know that before Aamir Khan, Ashutosh Gowariker had approached Abhishek Bachchan and Shah Rukh Khan for the role?
Ashutosh told Rediff in 2001 that Abhishek 'loved the film'. But when the filmmaker had offered him the role, 'they were planning to launch him with JP Dutta -- it was a career move they had to make'. He said, "I think they were right in those circumstances. If he had done this, it would've become his launch film. I think he would've played it differently too."
About Shah Rukh Khan, Ashutosh said, "He would have made a different kind of Bhuvan. See Bhuvan's definitions change -- as does the script. It's like a paradigm shift. Every actor imparts his personality to a character -- the moment he does something, the character undergoes a bit of change. And when he does it, everything around him changes. So obviously Shah Rukh would have played it differently."
Abhishek's father, Amitabh Bachchan, provided the narration for the film. But Aamir revealed in 2011 that Ashutosh had to be persuaded to retain Amitabh's voiceover after the filmmaker had second thoughts about it. Aamir said, "I again went to Amitji and told him that my director has gone mad. He now wants you for the film. Amitji did not utter a word but reminded me that he was superstitious and felt that he brought bad luck. I said we are ready to take the risk because so many factors had gone against the film during the making but we had overcome all the difficulties."
Also read: Aamir Khan recalls father's 'enormous financial debt', says family was 'almost on the roads'
Lagaan completed 20 years of release on June 15. The film was a critical and commercial success.
Personalise your news feed. Follow trending topics