Pankaj Tripathi: Vaccination for everyone involved a priority now for all production houses
Actor Pankaj Tripathi reveals that other than precautions on set, vaccination of everyone involved is the priority of all production houses and OTT platforms.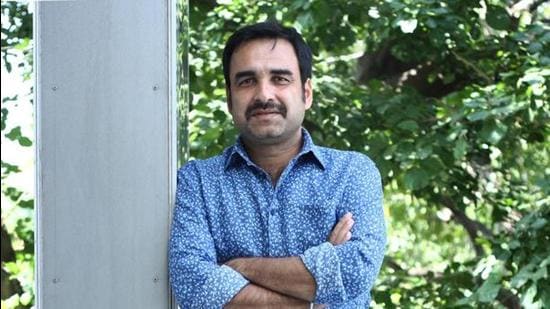 Published on Jul 23, 2021 08:35 PM IST
Even with an imminent threat of a third wave of Covid-19, Pankaj Tripathi shares that work in the entertainment industry has resumed, albeit with necessary precautions. Other than safety measures on set, the actor reveals, getting everyone involved vaccinated is now a top priority for the production houses.
"Each and every production house or OTT platform is now doing extensive vaccination drive. And that is not just for actors but for everyone involved in a project, which also includes staff members of actors. All of my staff, people who go out to work along with me and are with me on set have taken their first dose of the vaccine," Tripathi says.
The 44-year-old, who has taken both the doses, reveals that he feels more at ease now than before.
"I am fully vaccinated and I am happy. Mera ekdum se manobal bharh gaya hai," he adds.
However, while vaccines have given everyone renewed hope to battle the pandemic, there's also a lot of misinformation that is doing the rounds, especially on social media platforms. Amid such rumours, Tripathi has come in support of the vaccination drives and advises his fans to ignore any unconfirmed reports related to the vaccine.
"I sincerely urge you all to ignore all the baseless rumours and for your safety, do get yourself and your entire family vaccinated as and when it's available to you during this vaccination drive. There is credibility," the Mirzapur actor stresses.
Sharing his views on how vaccination is the way forward to resume normalcy, Tripathi says that every developed nation, government and health organizations feel that way and he agrees.
"I think it that is the way. Of course there are side effects post the vaccine but that is normal. Even I felt feverish and I took a paracetamol as told by doctors. Baaki sab bhram hai. I don't want ki log bhram mein rahe vaccine ko lekar," he concludes.
Close Story