Anil, Ishaan, Ranbir... all the cool Bollywood men hail the oversized shirt trend
The anti-fit shirt can look great if styled right — stars like Anil Kapoor, Ranbir Kapoor, Ishaan Khatter, and Shahid Kapoor are showing how it's done. Fashion pundits say that the comfort and cool factors work in favour of these shirts.
fashion and trends
Updated: Jul 13, 2018 17:41 IST
A neatly tailored and sharp silhouette is usually associated with the phrase "a well-dressed man". But it seems that Bollywood's cool men have now started a crusade against slim fit, as most of them are spotted rocking long-line, oversized shirts. Recently, it was actor Anil Kapoor who showed how to look dashing in an oversized shirt, as he teamed it with denims, sneakers, and a pair of oval sunglasses. Other actors who've been flag-bearers of this trend are Ranbir Kapoor, Shahid Kapoor, and Ishaan Khattar. Fashion experts make a case for this.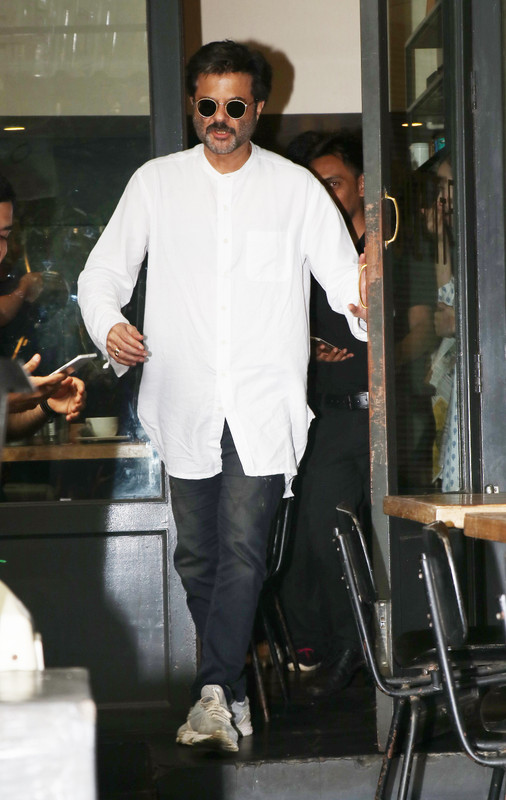 "High street brands have been making oversized shirts for a while, and it looks cool if styled correctly. With celebrities pulling off a certain trend, it's obvious that others are going to follow suit. This trend has evolved from East Asia," says designer Rahul Mishra. Does it suit everyone? "Well, these oversized or long-line shirts are definitely not meant for people who're on the heavier side. It'll make them look bulkier," adds Mishra.

About the styling, designer Gaurav Khanjio says, "They mostly look good in athleisure style. Wear your shirt with skinny pants and sneakers. Don't opt for loafers or Oxford shoes with it, because they simply don't go [with oversized shirts]. Make sure you are wearing fitted pants for a chic look."
Are oversized shirts in demand among regular men? Designer Dhruv Vaish, who made oversized shirts in his last collection, says, "Clients are ready to buy these long-line shirts and style them with blazers and denims. These boxy shirts are certainly more comfortable, and men do prefer that."
First Published: Jul 13, 2018 17:22 IST