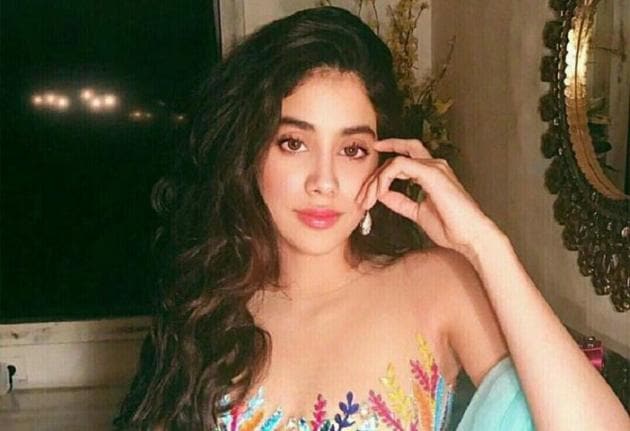 Did Janhvi Kapoor and a US actor wear the same dress? You decide who looks better
It just so happens that a Alessandra Rich skirt and crop top Janhvi Kapoor wore in Vogue India's June 2018 issue was spotted first on a US actor. The popular Riverdale star wore the exact dress on the February 2018 cover of Cosmopolitan US.
UPDATED ON JUN 02, 2018 07:13 PM IST
On her first ever magazine cover Janhvi Kapoor looked like a star — or better still, a movie star, which she will literally be with her debut film Dhadak's release in July 2018. Janhvi's Vogue magazine photos made her look like a floral goddess in her hippie chic dresses — and we loved every bit of it.
In one of the looks from the fashion mag's June 2018 issue, Janhvi's wearing a neat, yet effortless crystal-embellished pencil skirt and matching long-sleeved crop top in an awesome floral print.
The look — from Alessandra Rich's SS18 collection — is seriously unlike anything we've seen the budding actor in. It is just the right mix of feminine and edgy. And the grey hue is just too pretty. Great choice, Janhvi!
But is it possible that Janhvi's fresh, spring-y coordinated set was worn by another celebrity, in another magazine photoshoot? Well, it looks that way.
Eagle-eyed Instagram account, Diet Sabya, instantly spotted the similarities between Janhvi's look and that of US actor Camila Mendes from the February 2018 cover of Cosmopolitan US.
Here is Camila's magazine cover:
We've all been there at some point in our lives. We take special care to find the perfect head-turning outfit, and — lo and behold — it turns out someone else has already made a mark in the same ensemble.
Well, it happened with Janhvi.
So what do you have to say about the similarities? Of course, both Janhvi and Camila looked totally chic. In the end, the inspiration behind Janhvi's floral chic look may remain a mystery, but the internet can always guess.
Follow @htlifeandstyle for more
Close