How to ace sale season
Updated on Jul 20, 2019 01:59 PM IST
Go with a battle plan, scan the racks to get the best deal. Make a killing. Here are tips on how.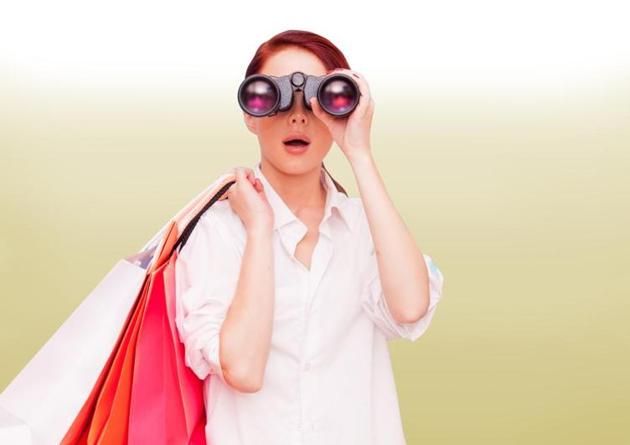 If you're looking to fill gaps in your wardrobe, now's the time. High street brands offer up to 70% off in end-of-season sales, three to four times a year, and the current monsoon sale season is now underway.
There are two types of sale-season shoppers — the kind that barely notices a sale is on, and ends up paying full price (what a loser) instead of scanning the racks to get the best deal; and then there's the type that goes in with a battleplan. Be that type. Make a killing. Here are tips on how.
DON'T GO ALONE

Take a trusted companion, but make sure it's someone who won't whine about the crowds, lose interest halfway or hijack a sweater you picked up first. Pick someone who will stand in the trial room line for you, no matter how serpentine. Or go in teams so that when someone is choosing and trying, others can get in line (don't forget to queue in advance at the cash counters too).
MAKE A LIST

Everything in life is easier with a list. Decide what you need (please don't forget that fast fashion is now one of the most polluting industries in the world, so do the species a favour and don't buy stuff you already have). A list will also keep you organised. Head to the appropriate racks. And, if shopping online, sort and add items to your cart in advance, so when sale starts all you need to do is click.
DO NOT GET BLINDSIDED

Don't get so excited by the discount that you lost sight of the price — it may be half off, but if it's still a Michael Kors bag way outside your budget, put it down. Also, don't take home something you don't really like, just because it's on offer at a 'never-before-never-again' price. If you don't like it at first glance, you're never. going. to like it.
DON'T LIE TO YOURSELF

Do you really need a Bluetooth headset, or is it the dopamine talking? It might help to remember that sales are conducted to create a sense of need. So are you buying that dress because you have a slot in your wardrobe for it, or 'because it's your cousin's best friend's birthday in a few weeks' (which, we know, is code for, I just can't resist it right now).