Stylish beach looks for men to make a splash this summer
Monokini, bikini, trikini... options abound when it comes to swimwear for women. But who said men should stick to boring speedos when they, too, can make a stylish splash in the pool or on a beach vacay.
fashion-and-trends
Updated: Jun 09, 2018 18:58 IST
It's that time of the year when almost everyone is seen lounging on the beach to get some respite from the harsh. smoldering weather. And while women have a plethora of options to wear on to the beach, men don't really do anything on the beach to up their style quotient. They are either seen in their budgy smugglers and the shy boys in boradshorts. Here are some more styling ideas for you to look your best as you head out for some sun, sand and sea.
Short's story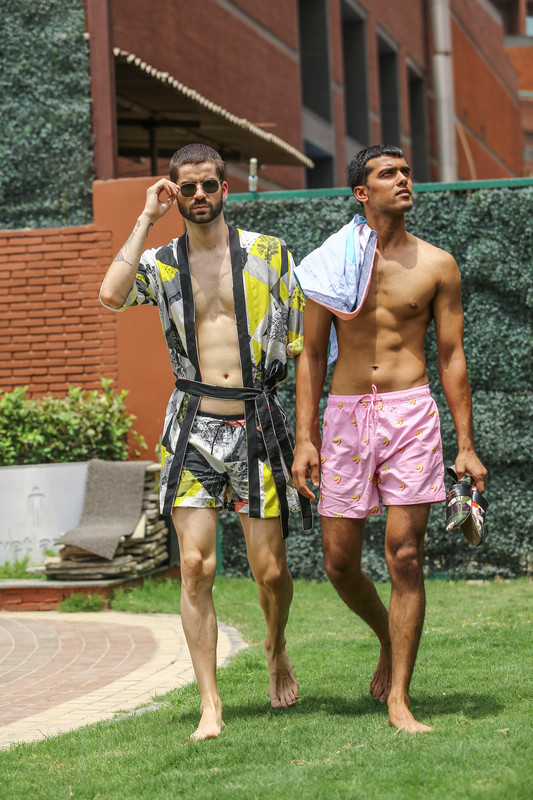 Less clothes shouldn't mean the style quotient is any less. If stand-alone shorts are your idea of swimwear, give them a cool spin by opting for shorts with quirky prints. Flaunt your fit physique or top it with a robe for that poolside stroll, a la models Adarsh Raj and Rikanovic Nebojsa.
Beach Please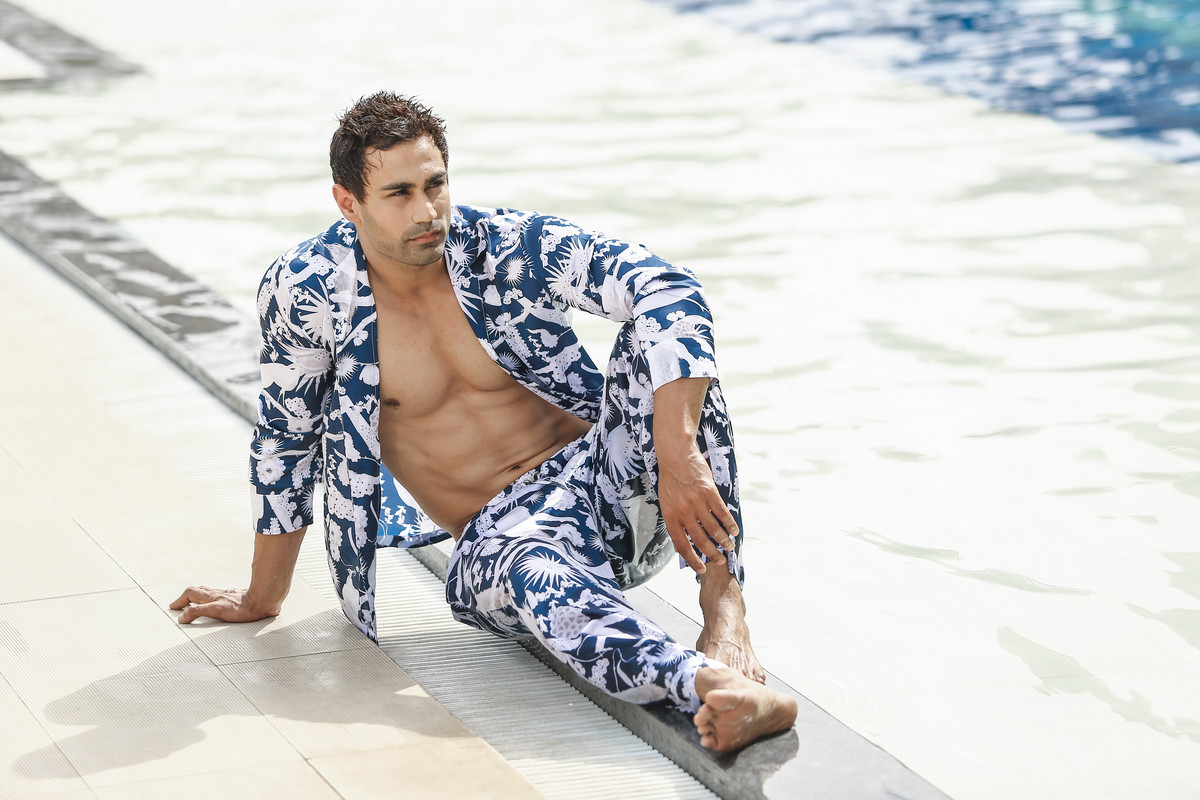 Pyjamas on the beach, don't you love the idea already? Comfortable PJs have enjoyed their proud moments in beachwear earlier, and it's time for a revival. This printed silk pyjama set, worn by model Karan Oberoi, is ideal for making a statement at a sassy poolside party.
Classic prints worn right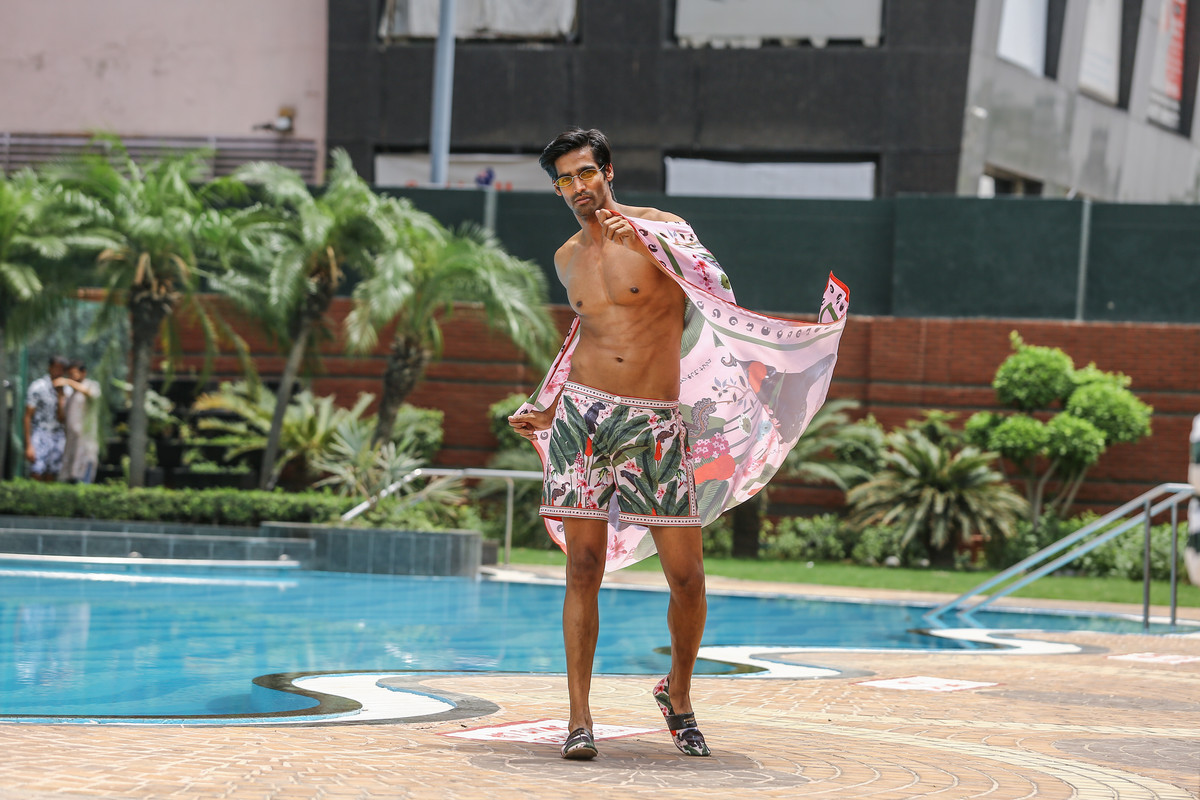 Tropical prints are synonymous with beachwear. It's easy to find shorts and tees in the pattern, but a fashion-savvy man would wear it differently — like how model Anand Dixit has paired his shorts with a scarf. A tanned physique complements the summer beach vibe.
Dare to bare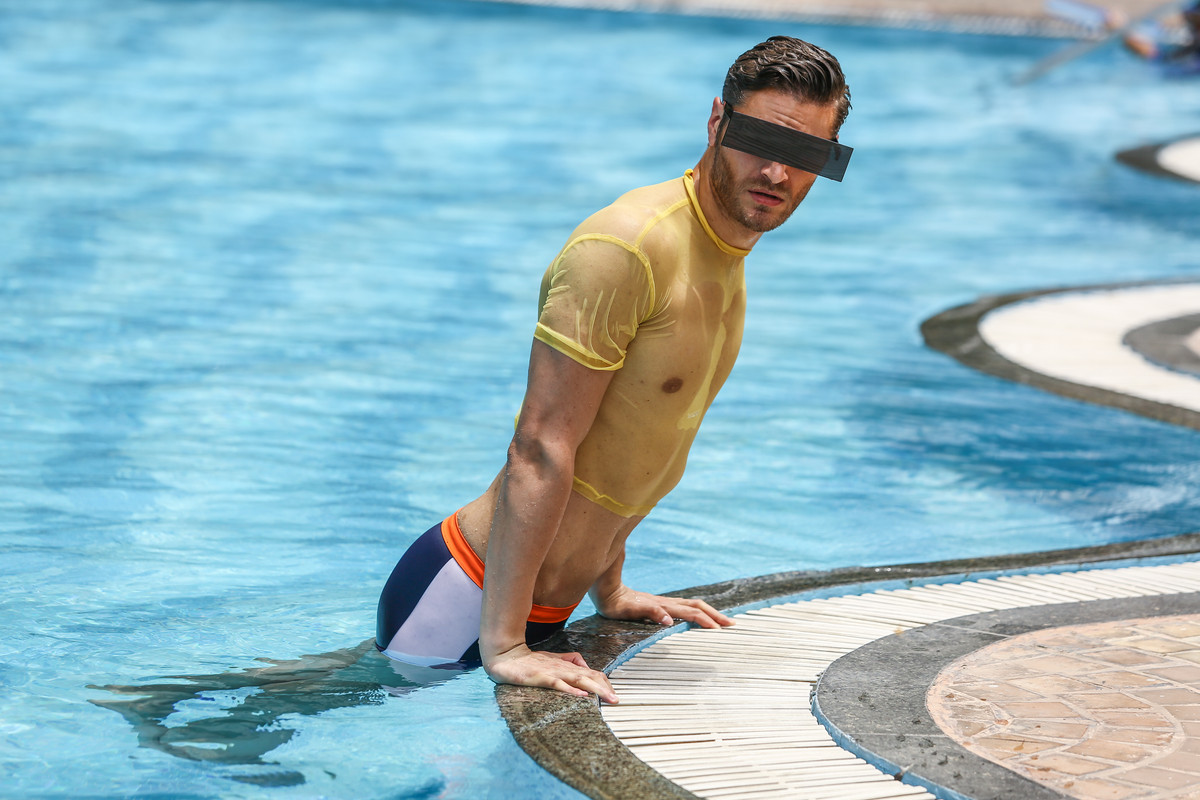 Crop tops were a thing for men in the 90s. Those with washboard abs can give it a try, and we're pretty sure that onlookers won't complain. However, styling can be tricky here. Take inspo from model Caras Andrei, who lends the look a runway feel with those avant-garde sunnies.
Colour play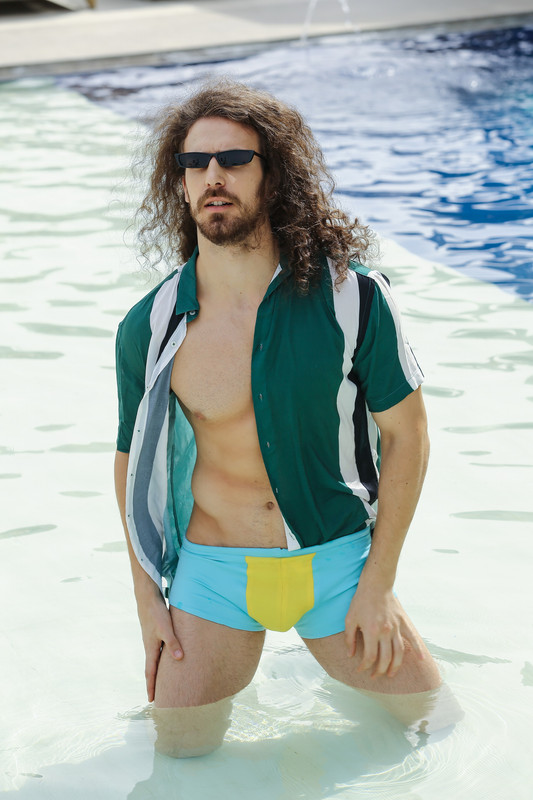 Much like how our model, Branko Milosev, is water ready in blue-and-yellow swimshorts teamed with a multi-hued striped shirt, play with colours to stand out. Want to experiment further? Go for colour blocking — pairing bright colours together. A confident smile will help you pull it off.
TEXT, FASHION DIRECTION & STYLING: Akshay Kaushal
PHOTOS: Raajessh Kashyap/HT
STYLING ASSISTANCE: Ishaan Ishitwa
WARDROBE: Shivan & Narresh, Mint.Blush, KarrtikD, H&M and Nautica
HAIR AND MAKEUP: Akriti Arora (LM Makeup Academy)
LOCATION COURTESY: Radisson Blu MBD Hotel Noida
MODEL COORDINATION: Viva Models
First Published: Jun 09, 2018 18:58 IST