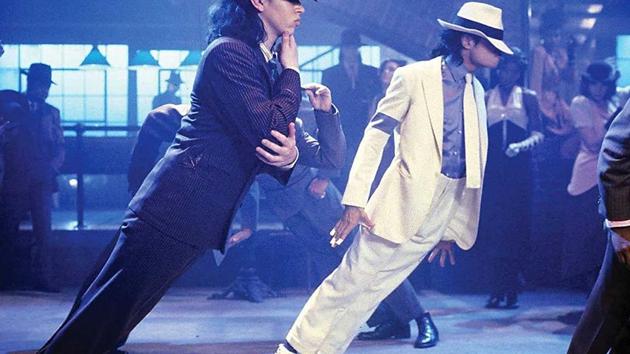 Don't copy Michael Jackson's dance moves. Experts warn of spinal injuries
Michael Jackson's gravity-defying tilt in the music video, Smooth Criminal, is iconic. But trying to imitate it can cause some serious health trouble, warn scientists.
Press Trust of India, Chandigarh | By Press Trust of India
UPDATED ON MAY 22, 2018 04:43 PM IST
Michael Jackson was known just as much for his dancing abilities as his music. But trying to copy Jackson's difficult moves is giving rise to new forms of spinal injuries among dancers, warn scientists who decoded how the 'King of Pop' pulled of his iconic gravity-defying tilt. In a 1987 music video, Smooth Criminal, Jackson pitches forward 45 degrees, with his body straight as a rod and his shoes resting on the ground, and holds the position.
Three neurosurgeons from the Postgraduate Institute of Medical Education and Research in Chandigarh - Nishant S Yagnick, Manjul Tripathi, and Sandeep Mohindra - set out to examine the antigravity tilt introduced in Smooth Criminal from a neurosurgeon's point of view. In a study published in the Journal of Neurosurgery, the researchers described the basics of spinal biomechanics to show just how impressive the Jackson's feat was. However, they warn that as dancers attempt to follow Jackson's example and try "to jump higher, stretch further, and turn faster than ever before", neurosurgeons are witnessing new forms of spinal injuries.
"In my clinical practice, I have seen dancers presenting with various spine injuries ranging from tear in the tendon, muscle rupture, prolapsed intervertebral discs and fracture of the cervical vertebra," Tripathi told PTI. "Some of these patients need just physiotherapy and rest but the more serious ones need surgical intervention in the form of removal of the disc and fixation of the bony architecture with artificial implants," he said.
The neurosurgeons documented how the antigravity tilt was accomplished, taking into account the talent and core strength of the artist, as well as his inventiveness and use of a patented aid, that together seem to move his body past human limits. Even the strongest of dancers can only maintain a 25- to 30-degree forward tilt from the ankle, they said.
"The seemingly impossible dance movements of Michael Jackson have actually inspired the next generation of dancers to practice more difficult movements which are putting lots of physical strain and stress on the musculoligamentous structure of the body," Tripathi said. "As an example, the B-boying and the head stand with continuous movements puts the weight of the body on the vertebrae of the neck which are not actually supposed to bear the weight of the body. Dancing movements in these awkward positions puts force vector away from the centre of gravity and the whole body mass is supported by different, not so strong body parts," he said.
Follow @htlifeandstyle for more
Close