China firm to refund $12 million after France's World Cup win
Reuters, Shanghai |
Reuters
Jul 16, 2018 05:47 PM IST
Vatti Corp Ltd is an official sponsor of the French national football team. It had offered the deal to buyers of its "championship package"
A Chinese kitchen appliance maker is paying out up to 79 million yuan ($11.81 million) in refunds to its customers after vowing last month that it would do so if France won the soccer World Cup competition.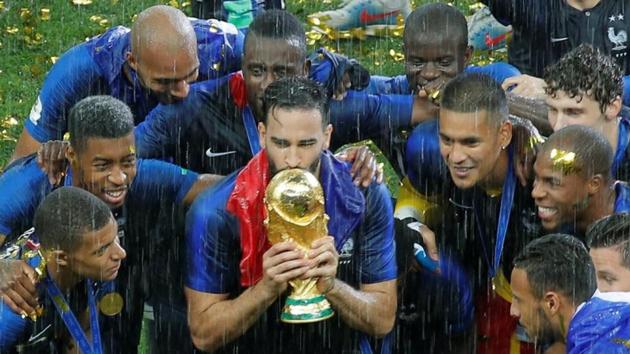 Vatti Corp Ltd, based in China's southeastern province of Guangdong, said early on Monday on its official Weibo microblog account that it would honour its pledge and issued instructions on how customers could claim their refund.
The company is an official sponsor of the French national football team. It had offered the deal to buyers of its "championship package" - which is valued up to 16,100 yuan and includes gas stoves, water heaters and dish washers - from June 1 to July 3 as part of a marketing campaign.
France won the World Cup for the second time on Sunday, beating Croatia 4-2.
ALSO READ | Vive la France! And a lot of other nations too, as migrant sons lift FIFA World Cup 2018
"Fees incurred are within our annual budget and will not have significant impact on our distribution system and profit," Vatti said in a statement on July 4 ahead of France's quarter-final match, in which it estimated it was potentially on the hook for 79 million yuan in refunds.
The firm's stock, which has declined more than 20 percent since the start of the World Cup on June 14 as the company coped with other issues such as asset seizures, jumped by close to its 10 percent daily limit on Monday.
Vatti's refund situation was one of the most frequently mentioned topics on Weibo on Monday, with users commenting that the publicity the relatively unknown company was receiving was worth far more than the amount it had to pay in refunds.
"This is the most successful marketing campaign. Almost all media outlets were giving them free exposure after France won," said one Weibo user.