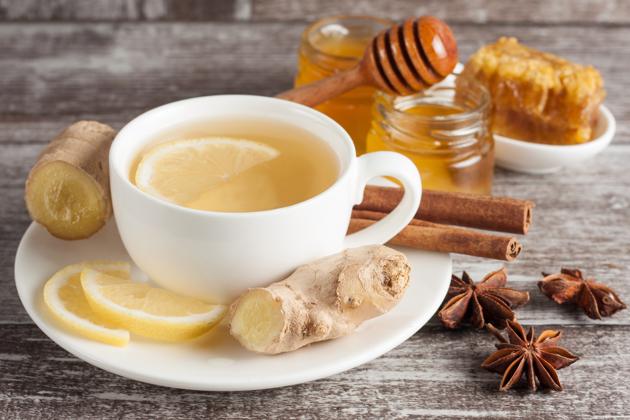 Fit food: Eat right to beat seasonal ills, boost your immunity
The easy way to stay healthy, this winter
UPDATED ON JAN 01, 2017 12:40 PM IST
In winter, the body's immune system tends to go weak, which may attract a host of illnesses. Experts recommend immunity-boosting foods to be included in regular diet as the best way to build resistance against diseases.
Certain herbs and spices that are commonly available in India act as great immunity boosters and should be taken regularly for maximum benefit when mercury drops.
Ingredients such as garlic, ginger, black pepper, asparagus etc. are known to have medicinal properties and help prevent or even relieve symptoms of common winter ailments such as cold and flu.
"The good thing about winter is that it has a variety of green vegetables and herbs to offer that can be added to items such as soups prepared at home. These are excellent source of vitamins and minerals that help strengthen the body from within," says Dr Umesh Kapil, department of nutrition at the All India Institute of Medical Sciences (AIIMS).
Herbal teas with ingredients such as tulsi, chamomile, lemon and cardamom are also extremely beneficial in cold weather. One can add jaggery to subdue the bitter taste. Two cups of herbal tea in a day is good enough to boost immunity.
"Amla (Indian gooseberry), for example, which is available for a very short period during winters is packed with vitamin C and fibre nutrients. Fresh haldi that has a purifying effect and anti-inflammatory property is good for health as most lifestyle disorders are related to inflammation. So are seeds like sunflower, flax and sesame that are loaded with anti-oxidants," says nutritionist Ishi Khosla.
Half a teaspoon of freshly ground haldi (turmeric) is recommended in a glass of warm milk before bed-time.
Methi or fenugreek leaves and seeds is the other food item that works wonders for health in cold weather.
Either consume its leaves or have it in powdered form. It will aid digestion, ease body cramps (especially menstrual cramps), soothe sore throat and even bring down fever. Methi also improves hair quality as hair tends to get brittle and frizzy due to exposure to harsh winter winds.
"These are all functional food items as they have medicinal property. One must always go for seasonal fruits and vegetables as they are full of nutrients that are required by the body in that particular season," said Dr Kapil.
While eatables are a good source of enriching oneself in this weather, experts warn against not overlooking the need to keep yourself well-hydrated.
"Drinking six-eight glasses of water in a day is important, especially to keep your skin healthy in the harsh winter months. If your skin is excessively dry, flaky or itchy, it means you are not drinking enough water," says Dermatologist Dr Deepali Bhardwaj.
Close