Insect pasta, anyone? It's apparently healthy (and French and nutty)
Insects are already a common food in many developing countries across Asia, Africa, Latin America and Oceania.
health-and-fitness
Updated: Feb 24, 2016 18:32 IST
An artisanal pasta-maker in northeastern France is struggling to meet demand after adding a crunchy, protein-rich ingredient to the noodles: insects.
"The name of the ingredient may be a turnoff, but it's really delicious, especially with game meat," smiles Alain Limon as he spreads cricket-flavoured fusilli on a drying rack.
Limon, 52, is the only employee at the Atelier a Pates (Pasta Workshop) in Thiefosse, northeastern France.
How to make insect pasta in pictures. (Please remember this is representational)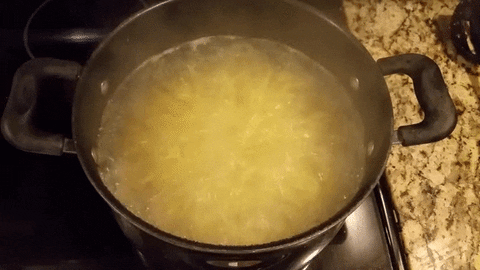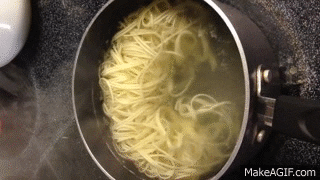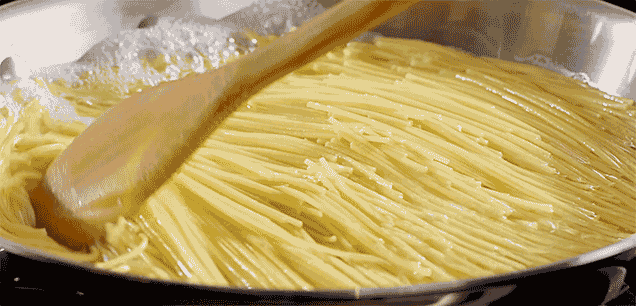 The star of the dish! (Tumblr)
VOILA! (Tumblr)
His boss Stephanie Richard began her homemade pasta business in 2012, and is now hiring again thanks to the success of her latest creations made from insect flour.
"The insect is the protein of the future," Richard says. "It's protein of high quality that is well digested by the body."
In fact, a 2013 by the UN Food and Agriculture Organization (FAO) noted the "huge potential" of insects, for feeding not only people but also livestock.
Insects are already a common food in many developing countries across Asia, Africa, Latin America and Oceania.
Some European cheeses also contain or use insects, like France's mimolette, whose grey crust is the result of cheese mites intentionally introduced to add flavour, or the Sardinian casu marzu, which contains live insect larvae.
'Kind of nutty'
For Richard's unique pastas, she uses pulverised crickets and grasshoppers, sometimes mixing the two, and sometimes mixing ground cepes with cricket flour.
"There's a kind of nutty taste thanks to the cepes, making it taste more like whole wheat pasta," Richard says.
She was developing a high-protein pasta for athletes when an insect distributor in eastern Lyon contacted her.
Read: Love pasta but worry about calories? Just reheat and eat!
Sold on the idea, she began producing pasta made from insect flour in time for the December holidays, and around 500 packages flew off her shelves.
"The product piqued the curiosity and had great success," says Richard, who is also a part-time French teacher.
Whole eggs are added to a mixture of seven percent insect flour to 93% organic spelt wheat flour, producing a brownish pasta that is shaped into radiatori, fusilli, spaghetti and penne.
Director of the factory 'L'Atelier a pates' ('The pasta shop') Stephanie Richard holds two pasta packages made with spelt flour and insects flour (locusts or crickets) on February 8, 2016 in Thiefosse, eastern France. (AFP)
At first Richard made plain fresh egg pasta before diversifying her production while keeping it strictly within the culinary traditions of the Lorraine region, using wild garlic, nettles and safran, for example.
All of her ingredients were from Lorraine except durum semolina, which Richard says is incompatible with the climate.
Four years on with the addition of insect flour to the mix, "it's working so well that we will soon be able to hire a second person," Richard says, proud of her weekly production now at some 400 kilos (880 pounds).
The factory created in 2012 produces four different types of pasta all made with spelt flour : locusts, crickets, locusts and crickets, or locust and cep. (AFP)
And she does not plan to stop there: she is working on a new recipe using Maroilles cheese from northern France, and plans to start making stuffed pastas.
At a little over six euros ($6.60) for a 250 gramme (about half a pound) package, insect flour pastas are more expensive than standard kinds, but Richard notes that they can replace meat for vegetarians -- or for people who prefer crickets.
"People with iron or magnesium deficiencies will also eat these products," she says.
Follow @htlifeandstyle for more.
First Published: Feb 24, 2016 18:24 IST