Summer rain, pollen, temperature fluctuations trigger asthma attacks in Delhi
People with asthma and airway sensitivities are coughing and wheezing with increased humidity and fluctuating temperature keeping pollutants, pollen and dust tapped low over the city.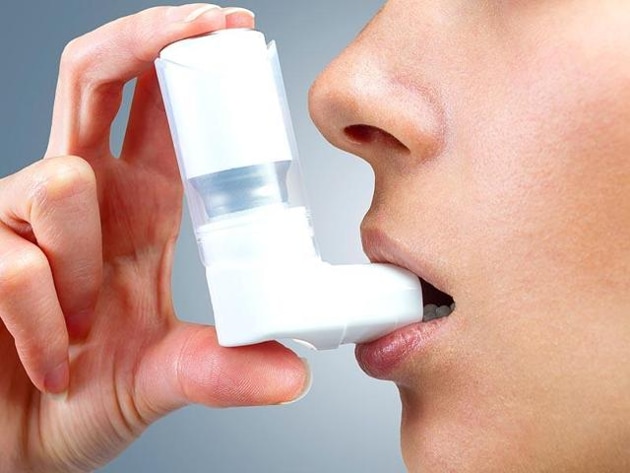 Updated on May 06, 2017 05:51 PM IST
Enjoying cloudy skies and summer showers? People with asthma and other airway sensitivities are not. There's been a sharp rise in people with asthma reporting aggravated symptoms and attacks over the past two weeks, report doctors across hospitals clinics in Delhi.
"There has been almost 40% increase in the number of asthma patients coming in to my clinic since mid-April. Usually, there is a spurt during the harvest season because of the pollen around agricultural areas in Delhi's outskirts, but this year, the fluctuating temperature and rain have aggravated the problem across the city," said Dr Vikas Maurya, head of the department of pulmonology and sleep disorders, Fortis Hospital, Shalimar Bagh.
There's been a 20% rise in asthma patients at the clinic of Dr Arvind Kumar, chairman of the centre for chest at Sir Ganga Ram Hospital. "The humidity and changing temperature is aggravating asthma. Hot, sunny weather is good for people with asthma," said Dr Kumar.
The weather is not the only trigger. "Weather is just one factor, there are several others causes at play. The pollution levels in Delhi are anyway so high through the year that people start showing symptoms if they spend the day outdoors," he said.
Increased humidity is also prolonging the flu season. "With intermittent rains, seasonal flu is also continuing. If people with asthma get flu, it becomes difficult to manage their symptoms," said Dr Maurya.
It's vital to take medicines regularly to manage asthma. "Many people reduce the dose of their asthma medication during the summer because their symptoms go down, which should not be done without consulting a doctor. If people with moderate to severe asthma, who are supposed to take medicines regularly, change dosage on their own, they risk having an asthma attack," said Dr Maurya, warning that medicine dosage is lowered or stopped completely only in people with mild asthma whose symptoms are seasonal.
Close Story