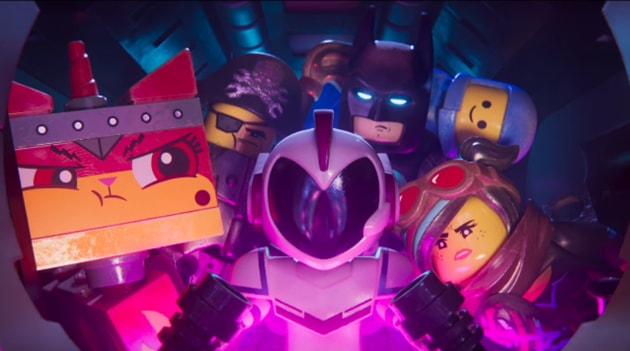 Everything is not awesome in first Lego Movie 2 trailer, it's all Mad Max
The first trailer for The Lego Movie 2: The Second Part, the direct sequel to 2014's surprise hit, The Lego Movie, was released online on Tuesday. Watch it here.
UPDATED ON JUN 05, 2018 07:23 PM IST
Warner Bros on Tuesday released the first trailer for The Lego Movie 2: The Second Part, which, if you didn't gather from the title, is the sequel to 2014's surprise hit animated film, The Lego Movie.
The plot picks up five years after the events of the first film, in a post-apocalyptic Bricksburg that's clearly based on the Wasteland from Mad Max. Living in this hellscape has had a negative effect on Emmet, our perpetually cheerful hero, voiced by Chris Pratt. No matter how often Wyldeside reminds him that everything is not awesome any more, he still finds the silver lining in things.
But when unexpected visitors arrive and threaten to destroy every last remaining structure, Emmet must lead his friends into battle, and live up to his title as the Special One. Refreshingly, the trailer feels like it's keeping a lot of the film's plot a secret.
We see events from the first act, but little else. And considering it's the Lego Movie, there's room for a lot of surprises. The previous film had many cameos from popular Warner Bros characters - so we saw our favourite characters from the DC universe interact with wizards and witches from the Harry Potter movies, not to mention a classic interaction between Gandalf and Dumbledore.
The new film is sure to have more surprises in store for fans of the original, which was one of the biggest sleeper hits of the year. The series continued with the release of The Lego Batman Movie and The Lego Ninjago Movie, but box office collections have been dwindling. The future rests on the performance of The Lego Movie 2. Directed by Mike Mitchell, who takes over from Phil Lord and Chris Miller, the film is scheduled for a February 8, 2019 release.
Follow @htshowbiz for more
Close