Stakeholders must collaborate to reduce resistance to antibiotics
Nov 23, 2022 12:29 PM IST
The article has been authored by Konda Reddy Chavva, officer-in-charge and Rajesh Bhatia, regional technical expert on AMR and One Health, FAO.
One of the greatest medical discoveries during the past eight decades has been that of antibiotics. It has dramatically and rapidly transformed the scenario of infectious diseases across the world in humans and animals. Antibiotics are also essential for successful culmination of major and complex surgeries and application of various innovations in protecting and improving health. However, unlike many other medicines, antibiotics have to fight with disease causing organisms or germs. The latter have, in their quest for survival, developed and sharpened several arsenals that through multiple mechanisms negate the lethal action of antibiotics. This capacity of bacteria to thwart the action of antibiotics is called antimicrobial resistance (AMR) or drug resistance.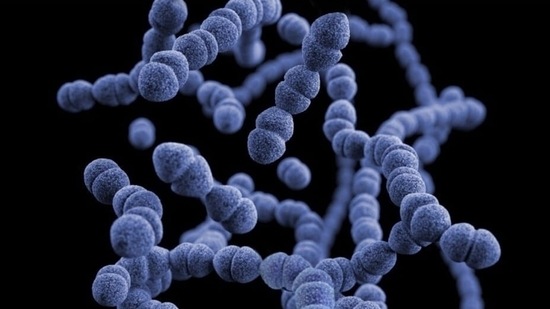 AMR is now widely recognised as the greatest challenge in the global fight against infectious diseases and protecting outcomes of modern technologies. It is also well known now that the biggest driver of making germs resistant to antibiotics is indiscriminate use of antibiotics.
Irrational and excessive use of antibiotics is more in the veterinary sector across the world and increasing rapidly. Very little of it is used to treat animals. Most of it is used for growth promotion of livestock and poultry. This is considered as a cheap alternative to the hygiene and sanitation practices which must be integral to any animal production system. This undesired use of antibiotics facilitates selection of resistant germs which, through the food chain, reach humans causing difficult to treat infections.
Long-term misuse of antibiotics in any sector (human, veterinary or agriculture) allows germs to accumulate resistance to large number of antibiotics making them multiple resistant or superbugs that do not respond to common affordable antibiotics. The impact of AMR has been steadily increasing worldwide. In 2019, more than 1.27 million people died due to diseases caused by resistant pathogens. In addition, 4.95 million deaths were associated with resistant pathogens. Most of these deaths were due to pathogens that have been listed by the World Health Organization and by the US Centers for Disease Control and Prevention as priority pathogens. If no sustained action is taken now, it is estimated that these superbugs shall kill more than 10 million humans every year by the year 2050. The impact on animal products production, exports, global gross domestic products, employment etc shall be phenomenal. AMR shall be significantly impacting human development.
The global leadership, UN agencies, economic and political associations are worried about burgeoning AMR and its dreadful impact. The United Nations General Assembly, WHO, Food and Agriculture Organization of the United Nations (FAO), UNEP, G7, G20, G77, Association of South-East Asian Nations (Asean) and several other similar agencies have voiced their concern and given a call for coordinated action to refine, rationalise, and to reduce the use of antibiotics unless scientifically indicated for specific purpose. Both antibiotic prescriber and antibiotic user have to be careful and instrumental in rational use of these magic bullets.
AMR is a complex multifaceted phenomenon and is a result of several interlinked causes. Many of these are not fully understood yet and more research is needed to elucidate possible reasons and solutions. AMR is not only a technical challenge. It also has political, administrative, financial, regulatory, educational, social and economic dimensions, all of which need to be addressed together and on a sustainable basis.
The complex and interlinking drivers of AMR have led international organisations and research communities to adopt the 'one-health' approach; that focuses on collaborative efforts by multiple sectors. The WHO's Global Action Plan on AMR and several National Action Plans on AMR that were developed during the past five years have provided the framework for an effective, multisectoral, multi-institutional, multidisciplinary and collaborative response to AMR.
India is currently developing an efficient second version of the National Action Plan on AMR. The Food and Agriculture Organization of the United Nations (FAO) has assisted national authorities in India in drafting the animal health component of its action plan for 2022-26. FAO, and many other international development partners shall be willing and available to assist India in implementation of the second version of the national action plan.
The vulnerability of the human race against AMR continues to be paramount with rapidly diminishing yield while the weapons with microbes grow. The challenges are enormous. The options are limited. Sustained preparedness and a whole-of-society approach are essential to combat AMR. This is vital. We must work together for preserving and assuring longevity of the antibiotics. We cannot permit this world to slide into a dreadful post antibiotic era where even a small injury can be fatal.
The article has been authored by Konda Reddy Chavva, officer-in-charge and Rajesh Bhatia, regional technical expert on AMR and One Health, FAO.