This time for Africa: why India must woo this continent
Updated on Jul 07, 2014 09:06 AM IST
With democracy taking root in Africa like never before, India must step up engagement with the continent, writes Lalita Panicker.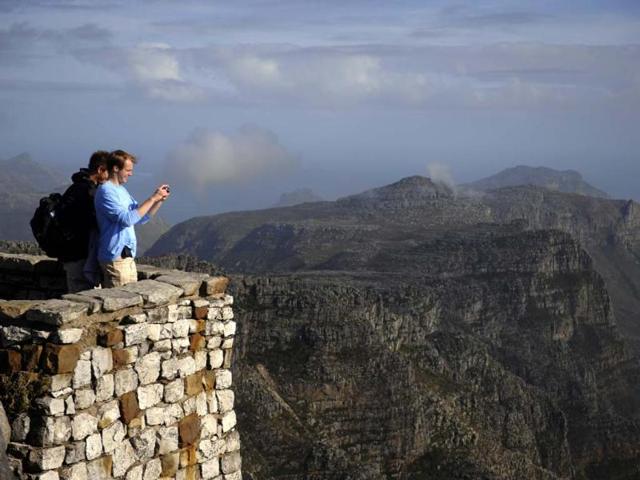 Old friendships and cultural links don't amount to a hill of beans in realpolitik today. This is something that has been dinned into us and which we have learnt from bitter experience. So we have had to abandon our penchant to witter on about the golden age of Nehru-Nasser-Tito-Sukarno-Nkrumah and the 'awara hoon' ties between India and the erstwhile Soviet Union.
Today, the cold-eyed Vladimir Putin is more the 'show me the money' kind of leader not bothered about traditional ties. But, strangely enough, one place, or rather continent where our icons of the past still count for something is Africa. That we have not been able to take advantage of it is another matter. But now that we have a new, strong and hopefully decisive government in place, it would be a good time to step up our involvement in Africa. Trade is expected to touch a mere $160 billion in 2025. Surely, we can do better.
At a recent conference in the Ghanian capital of Accra, organised by Global Development Network, many leading scholars and intellectuals from the continent and other countries spoke of the challenges of governance in Africa. Some of it was as simple as not being able to negotiate the right kind of contracts for the exploitation of natural resources by other countries. For example, the French nuclear giant Areva has had a decades-long contract with Niger for the mining of uranium. The impoverished country simply did not have the wherewithal or human resource to get the best deal for itself. It is only now that specialised units are springing up, which are adept at negotiating contracts that are equitable. Not an expertise that India lacks in.
Meanwhile, it goes without saying that the Chinese are galloping ahead in both helping African governments with infrastructure development as well as carting off natural resources to feed China's bottomless expansion plans. The Chinese are investing heavily in ports and roads — all the better to get things like metals and minerals moving quickly towards their country. We have long held that it is easier for communist China to do business with Africa's despots. And indeed, that is true in large part. But, we need to wake up to the fact that democracy is taking root in Africa as never before today. With the explosion of social media and television, people are no longer passively accepting the diktats of the 'strong man' in the same supine fashion as before. In many of the countries formerly wracked by civil war, the desire for a normal, peaceful and democratic future is overwhelming.
In large parts of Africa, names like Mahatma Gandhi still count for something. Pandit Jawaharlal Nehru too still has some recall value. India itself is admired to some extent for its rambunctious democracy. And many Africans at the Accra conference wondered why India was still not as engaged with Africa as it could be, or should be. Prime Minister Narendra Modi has promised that he will get rid of the cobwebs of the past. Many Indian officials still don't give Africa the priority it should. But there are so many areas where Indian expertise would be welcomed. Healthcare is one, education is another. With our advantage in English, such areas should be natural territory for us. Infrastructure is another. Ghana, which is one of the largest producers of cocoa and gold, does not have the infrastructure to add value to these products. India has huge expertise in both fields, so why are we not aggressively pushing ourselves there?
The theme of the Accra GDN conference was 'Structural Transformation in Africa and Beyond' and is something that the Modi government would do well to study. The idea of aid is one which is losing its sheen in Africa. Its leaders have woken up to the knowledge that aid, which has actually ruined many economies, is not sustainable in the long run. So they are looking to build capacities in governance, in banking, in value addition to natural resources, in agriculture. The Chinese are no doubt first off the starting block, but the African leaders, at least those who have a long-term vision, are slowly realising that Beijing is not likely to build institutions that will last beyond its interest in the continent's valuable natural resources. As a child growing up in Zambia, I remember stories of the TanZam railway built by the Chinese to take goods out of the heartland to the ports. But the Chinese, unlike the Indians, are known to be insular and, therefore, are not too popular with the locals in the countries where they have a significant stake. With the growth of democracy, it is likely that the Africans will turn away from the exploitative Chinese model and hopefully lean more on India. That is if New Delhi plays its cards right.
It is very heartening that Modi has decided to look at our immediate neighbourhood as the first phase of his foreign policy. But being a Gujarati — many of his compatriots have made Africa their home — he must understand the enormous value in increasing India's stake in Africa. Modern African cities are crying out for investment and expertise in telecom, sanitation, media, infrastructure, education and health, to name just a few areas. Already, our private sector companies are deeply involved in Africa and the government must do much more to help them along.
The UPA government had set up a fund to help African countries grow. It would be informative to know how much of the millions have been spent and on what, if at all. What were the priorities and what are the results? This would be a good starting point for Modi to begin setting up a vibrant policy for Africa. He has an energetic external affairs minister and maybe she will turn her focus to Africa within this first year, honeymoon period or not. It would be hugely beneficial to both the African countries and to India. This might well be our version of British Prime Minister Harold Macmillan's winds of change in Africa.
Personalise your news feed. Follow trending topics