Adani row: RBI seeks details from banks, Parliament adjourned till tomorrow | Top developments
Feb 02, 2023 03:06 PM IST
Late last night, the Adani Group withdrew its Follow-on Public Offer (FPO), with the move coming despite the offer getting fully subscribed.
The withdrawal by Adani Enterprises of its fully subscribed Follow-on Public Offer (FPO) has only put more spotlight on the alleged 'largest corporate fraud' pulled off by billionaire Gautam Adani and his flagship firm. On Thursday, a combative Opposition called for a probe by a Joint Parliamentary Committee (JPC), or investigation by a team under the supervision of the Chief Justice of India (CJI).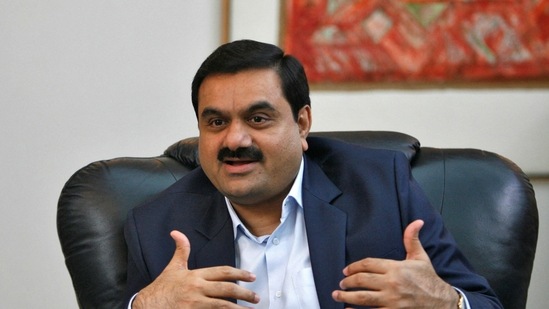 Click here for LIVE updates on the Adani crisis
The FPO was called off late last night, just hours after the presentation of the annual Union budget, and a day after the offer got fully-subscribed.
Here are the latest developments:
(1.) The Reserve Bank of India (RBI) has sought details from banks on their exposure to the Adani Group, reports said, adding that the information being sought by the central bank includes details of collateral being used to back loans, and indirect exposure that banks may have.
(2.) Opposition MPs disrupted proceedings in both Houses of Parliament, leading to multiple adjournments. Eventually, Rajya Sabha and Lok Sabha were both adjourned for the day.
(3.) Earlier, in a joint press conference, opposition parties called for setting up of a JPC to probe allegations against the industrialist. If a JPC is not possible, a team under the supervision of the CJI should investigate this issue, they proposed.
(4.) In a rare video message this morning, the billionaire explained to shareholders why the FPO was withdrawn. "Considering the volatility of the market seen yesterday, our board strongly felt that it wouldn't have been morally correct to proceed with FPO. For me, the interest of my investors is paramount and everything is secondary." the 60-year-old said.
(5.) After the Credit Suisse Group, Citigroup, too, is not accepting securities of Adani's firms as a collateral for margin loans, according to reports.
(6.) The world's third wealthiest person and the richest Asian as recently as last week, he is, as of February 2, 2023, sixteenth on the Forbes real-time billionaire index, and thirteenth on Bloomberg's. He has already lost the tag of Asia's richest to compatriot Mukesh Ambani.