After govt's red card, Tibetans shift Dalai Lama event from Delhi to Dharamshala
Mar 06, 2018 08:41 AM IST
The Tibetan government-in-exile has shifted a high-profile event planned to commemorate Dalai Lama's 60th year in exile. The event will now happen in Dharamshala, not Delhi.
Three days after a note by Cabinet Secretary PK Sinha directing senior political leaders and government functionaries not to participate in Tibet-related activities became public, the Tibetan government-in-exile has shifted a high-profile event planned to commemorate Dalai Lama's 60th year in exile. The event will now happen in Dharamshala, not Delhi.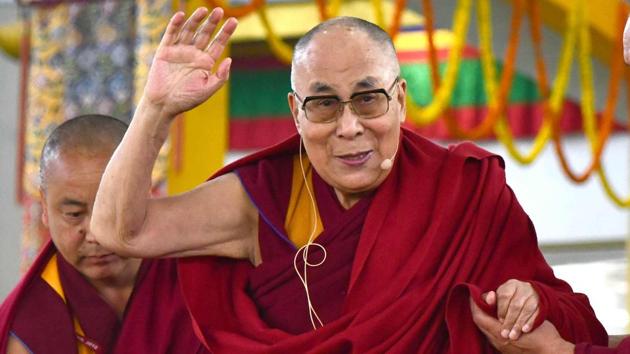 While Tibetan leaders have officially said they 'understand' India's 'compulsions', the government has picked sentiments of 'outrage, hurt and anger' following the cabinet secretary's note.
On Friday, the Indian Express reported that Foreign Secretary Vijay Gokhale first wrote to the cabinet secretary pointing to the sensitivity of relations with China.
He specifically mentioned a 'Thank You India' Event being organised in Delhi's Thyagaraja Stadium on April 1 by the Tibetan government in exile. "The Dalai Lama set-up also intends to invite a number of Indian dignitaries...Participation by senior leaders, or government functionaries..is not desirable and should be discouraged."
China sees Tibet as an integral part of itself and does not recognize the Tibetan government in exile.
Read: Govt says 'no change in position' after report that it asked leaders to skip Dalai Lama events in China outreach
Ngodup Dhongchung, representative of the Dalai Lama in Delhi, confirmed that the event has been rescheduled.
"We will now have the event in Dharamshala instead of Delhi. We will also have it on March 31 instead of April 1." For the Delhi event, the Tibetan government in exile is understood to have invited former PM Dr Manmohan Singh and BJP's senior leader L K Advani.
While Dr Singh's office said that he had declined the invitation, sources close to Advani said he had received a letter but had not expressed his consent. Tibetan officials familiar with the development say that the rescheduled event will be a 'low-key affair'.
Asked if there was disappointment in the community, Dhongchung said, "Some people may be disappointed. But we are guests of India. Indian people have been very generous to us. We understand the compulsions." But privately, three senior Tibetan figures said that there is a sense of hurt in the community.
The government has picked this sentiment. Tibetan activists have conveyed to authorities that this was a sign of 'personal humiliation' for the Dalai Lama. Officials familiar with the issue believe that the message could have been privately conveyed to the Dalai Lama's office and the government in exile.
"If we did it as a signal to China, it symbolises weakness. It also sends out a message to Tibetans we are abandoning them. The Dalai Lama represents the moderate strand within the movement. If Tibetans begin feeling his approach is futile, it will lead to radicalisation," said a person familiar with the development.
The government, this view holds, has in any case been very restrained in its engagement with the Dalai Lama. PM Narendra Modi is reported to have had only one meeting with Tibetan leader, on the eve of Chinese president Xi Jinping's visit in 2014, which did not go well. From the government, the National Security Advisor Ajit Doval and the former Foreign Secretary S Jaishankar are understood to have had a few meetings each with the Dalai Lama in close to four years. At the political level, only junior ministers, Minister of State for Home Kiren Rijiju and Minister of State for Culture (Independent Charge) Mahesh Sharma, have metthe Dalai Lama.
There is, however, another view – that India has actually supported the cause of Tibet. Proponents of the second theory point to the Dalai Lama being allowed to visit Arunachal Pradesh, parts of which China considers part of its territory, in 2017. The head of the Tibetan government in exile, Lobsang Sangay, was also present at Modi's swearing-in ceremony in 2014.
Alka Acharya, Professor of Chinese Studies at the Jawaharlal Nehru University, said, "We saw an active use of the so called 'Tibet card' over the past few years. What is actually happening now is a course-correction of sorts, or reverting to the older position that Tibetan political activities will not be encouraged and the government will distance itself from any such activity." Acharya attributed it to the new FS Gokhale's orientation. "As Joint Secretary handling the relationship in 2009, he had not allowed the 50th anniversary celebrations to escalate either." Acharya held that India-China relation had been undergoing 'tremendous stress' and the government is seeking to 'reset ties' as Gokhale announced during a recent visit to Beijing.