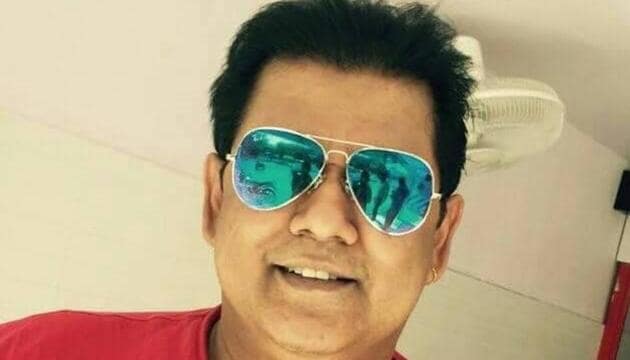 Bengaluru woman shoots husband thrice in car, chases him as he escapes to a bus
Doctors in a Bengaluru hospital managed to save a man who was shot thrice in the stomach by his furious wife in their car after he allegedly punched her during an argument over their daughter's engagement.
UPDATED ON MAY 06, 2017 07:26 PM IST
A woman shot at her husband thrice in a car after they had a violent argument on the busy Hosur Road in Bengaluru on Friday afternoon. The victim survived after an emergency surgery in a hospital.
Hamsa, 48, shot her husband Sairam, 53, thrice in the abdomen around 5 pm after the latter allegedly punched her while the couple was arguing about their daughter's engagement which was scheduled for Saturday, police said.
Police said that despite his gunshot injuries Sairam stumbled out of the SUV and managed to get onto a bus. However, an irate Hamsa chased down the bus in the SUV before getting on it to hunt for Sairam.
Other passengers on the bus managed to restrain Hamsa before handing her over to the police.
"Sairam was shot thrice in the abdomen. He was rushed to the Sparsh Hospital in Bommanahalli," said SK Umesh, deputy superintendent of police, Bengaluru Rural.
A senior doctor at Sparsh Hospital said Sairam had undergone surgery and was out of danger.
Police said the couple who have been married for over two decades, was coming back from Hosur in Tamil Nadu, where they had gone to purchase some items for their daughter's engagement. They had also argued when they stopped for lunch and had a few drinks.
Based on Hamsa's interrogation, police said the couple run a private security firm of which Hamsa is the managing director and Sairam the chief financial officer. Police said Hamsa wanted their daughter's engagement to be a lavish event which Sairam opposed.
A senior police officer said Hamsa had alleged that Sairam punched her after she reminded him that the company was hers. Enraged by this, Hamsa is said to have pulled out a gun registered in her name, and fired at Sairam.
Read more | Indian-origin techie, wife shot dead at home by daughter's ex-boyfriend
Close