India to ink Rafale deal with France on Friday
Sep 22, 2016 12:55 AM IST
The long-awaited deal between India and France for 36 Rafale fighter aircraft will be inked here on Friday between defence minister Manohar Parikkar and his French counterpart Jean Yves Le Drian.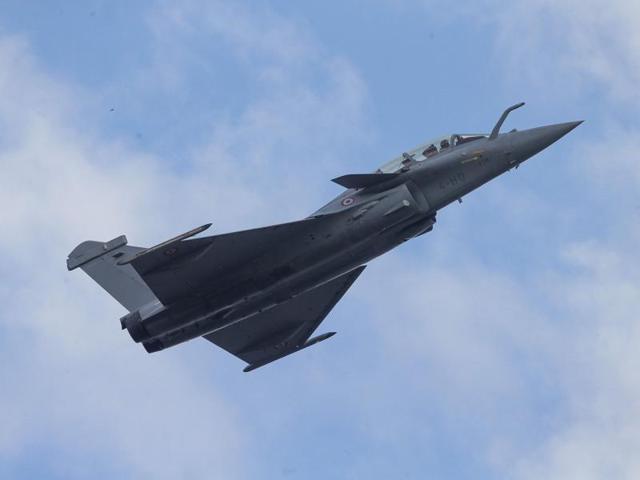 New Delhi on Wednesday cleared the deal amid indications that the French government waived off the advance guarantee, allowing India to save 134 million euros.
The 7.878-billion euro deal is crucial for the Indian Air Force that is grappling with a drawdown of its fighter fleet.
The IAF has 33 fighter squadrons, each consisting of 18 fighter planes. It requires 45 combat units to counter a combined threat from China and Pakistan. The IAF admits it does not have sufficient number of warplanes for a two-front war.
The Centre had initially planned to purchase 126 fighter planes but later opted for just 36 jets in fly-away condition from France with Prime Minister Narendra Modi announcing the revised deal in Paris last year.
Defence sources said the first fighter jet deal in 20 years comes with a huge saving besides a 50% offset clause. This means business worth at least three billion euros for Indian companies, both big and small, and generation of hundreds of jobs in India through offsets.
The delivery of the jets will begin in 36 months and will be completed in 66 months from the date the contract is inked.
The fighter jets will have state-of-the-art missiles like Meteor and Scalp that will give the IAF a capability that had been sorely missing in its arsenal.
Rafale jets will enable the air force to hit targets inside Pakistan from within India. Pakistan currently has only a beyond-visual-range (BVR) missile with 80-km range.
During the Kargil war, India had used a BVR having 50-km range while Pakistan had none. With Meteor, the balance of power in the air space has again tilted in India's favour.
The "vanilla price" or the price of only the 36 aircraft is 3.42 billion euros. The armaments cost 710 million euros and changes specific for India will be done for 1,700 million euros. The total price also includes spare parts and maintenance.
Read | All you need to know about Rafale deal