Chandrababu Naidu's Polavaram blues: Why Andhra Pradesh CM is upset with Centre
Rs 58,000-crore project over Godavari river is politically crucial for him, but federal funds for it are just a trickle.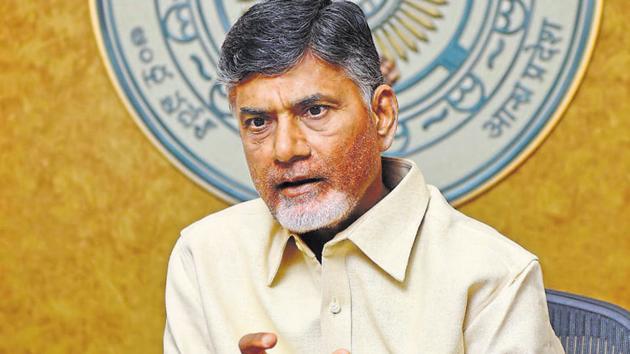 Updated on Dec 07, 2017 06:26 PM IST
When Andhra Pradesh chief minister N Chandrababu Naidu last week accused the central government of creating hurdles in completing the Polavaram project on river Godavari, many were surprised.
Naidu's Telugu Desam Party (TDP) is a constituent of the Bharatiya Janata Party (BJP)-led National Democratic Alliance (NDA) and his criticism was uncharacteristic. However, those in the know say the chief minister's criticism wasn't unexpected. A lot is riding on the Rs 58,000-crore Polavaram project. It will get water for drinking and irrigation and generate electricity, so it's a politically crucial for Naidu ahead of the 2019 assembly elections.
The Polavaram project and constructing Andhra's new capital Amaravati are the two major challenges before Naidu. If Polavaram can be completed as planned by 2018, experts say it would provide a political boost to Naidu's ruling party.
But the project is progressing at a snail's pace though Andhra Pradesh has spent Rs 12,000 crore on it in the past 12 years, and Naidu is beginning to lose patience. Declared a national project, the central government is supposed to bear the entire expenditure for the project under the AP Reorganisation Act of 2014, including cost escalations and rehabilitation of evacuees. Billed to be second biggest dam after the Sardar Sarovar dam on Narmada in Gujarat, the Polavaram project on Godavari will result in the submergence of 276 villages in Andhra Pradesh, 100 villages in Odisha and 202 hectares of forest land in Chhattisgarh. In all, some 0.18 million people are expected to be displaced.
State officials say Naidu is frustrated since the Centre is releasing money for the project only in dribs and drabs. Some Rs 950 crore was released between 2014 and 2017 and another Rs 380 crore was released this year. The National Bank for Rural and Agricultural Development (NABARD) is also expected to extend loans for the project, to be repaid by the central government. However, Rs 1,982 crore has been made available out of the Rs 23,814 crore to be provided by 2020.
A common complaint heard in the corridors of the Andhra secretariat is that the Centre is raising a lot of queries before releasing funds for the project. Union finance minister Arun Jaitley's statement that the Centre would bear the entire expenditure for only the irrigation component of the project has also riled Andhra officials. They say that the central government has told them that if the project cannot be completed by 2018, the grant component of the central assistance will be converted into a loan.
Naidu's efforts to speed up the project by calling for fresh tenders regarding certain works entrusted to a contractor has been stone-walled. The Centre wrote to him in November, arguing against fresh tenders on the grounds they may lead to litigation and cost overruns. The opposition has stepped in and Congress MP KVP Ramachandra Rao has accused Naidu of seeking kick-backs by floating fresh tenders. "He (Naidu) got the project cost revised twice," Rao alleged.
Andhra officials deny the allegation, but what is undeniable is that the project is in hot water because of procedural delays and disagreements. "We have been maintaining utmost restraint despite facing several problems because we are part of the NDA. But it is testing our patience," Naidu said last week. The Polavaram project is surely rocking TDP-BJP ties.
Close Story