Chandrayaan 2 completes final de-orbital operations, all set for moon landing
Updated on Sep 06, 2019 05:29 PM IST
Chandrayaan 2: According to the Indian space agency ISRO, Vikaram's second de-orbital operations began at 3.42 am using the on-board propulsion system and was completed in nine seconds.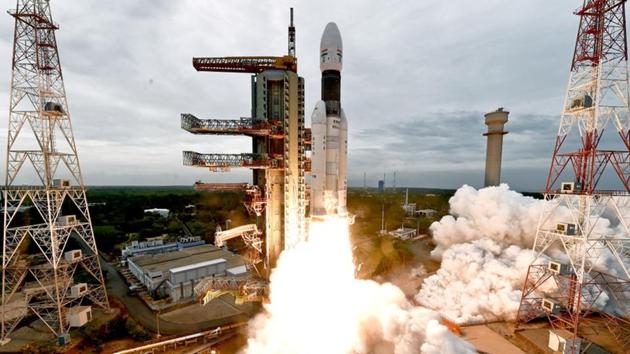 After a 9-second manoeuvre in the wee hours of Wednesday, Chandrayaan 2's Vikram lander is in place to attempt a landing on September 7 at 01:55 am.
"With this manoeuvre, the required orbit for the Vikram lander to commence its descent towards the surface of the moon is achieved. The lander is scheduled to a powered descent between 0100 - 0200 hours IST on September 07, 2019," said a statement from the Indian Space Research Organisation (ISRO).
This was the second de-orbiting manoeuvre to bring the Vikram lander into a planned lower orbit of 35x101 km orbit at 03:42 am. This intermediary orbit between the nearly 100x100 km orbit planned for the Orbiter was suggested by a group of eminent scientists in 2018, while reviewing the mission.
Watch| Chandrayaan 2 about to create history: The journey so far
Earlier, the descent of the lander was to happen from the higher 100x100 km orbit, just like Chandrayaan 1, where the impactor was dropped to the lunar surface from a similar orbit.
The orbiter continues to move in a 96 km x 125 km, collecting data on the lunar terrain, the thin atmosphere around the moon, lunar ionosphere, and minerals on the moon.
A successful landing will make India the fourth country after the USA, erstwhile USSR and China to have landed on the moon. Chandrayaan 2 will be the first mission to land near the lunar South Pole at 70 degrees latitude.
So far, all landings have happened in the region between the equator and 30 to 40 degrees north or south of it.
"Till the landing is complete, it will be terrifying. Till now, we have not operated the systems on-board the lander, especially the propulsion system. This is the phase, including the powered descent, that we will be doing for the first time. That is why it is critical," Isro chairperson K Sivan said after the spacecraft entered the lunar orbit.
The clear images of the moon and the landings will be available five and a half hours after the landing.