CM Yogi Adityanath to double up as Mahant Adityanath till Dussehra
Updated on Sep 27, 2017 11:42 PM IST
The chief minister will stay at the temple for five days during which he will perform special pujas daily till the ninth of Navratra.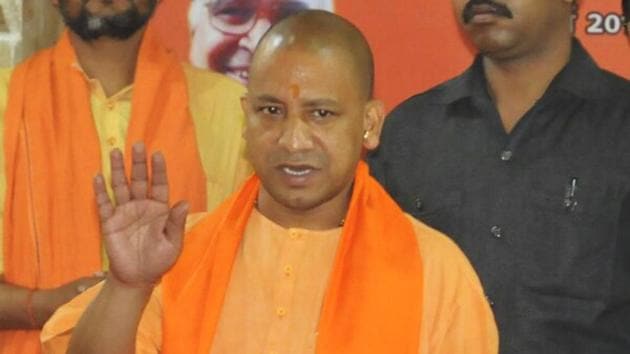 Hindustan Times, Gorakhpur/Lucknow |
, Gorakhpur/lucknow
Abdul Jadid/ Rajesh Kumar Singh
For five days starting Tuesday, Uttar Pradesh chief minister Yogi Adityanath will be in the role of the head priest of Gorakhnath Temple in view of Navratra and Dussehra celebrations.
Continuing the decades-old tradition, Yogi will lead a 'shobha yatra' from the temple in Gorakhpur on Dussehra. The procession will pass through the busy areas of the city and culminate at Mansarovar Ramleela ground, temple sources confirmed.
The chief minister, who reached Gorakhpur on Tuesday, will stay at the temple for five days during which he will perform special pujas daily till the ninth of Navratra.
In view of Yogi's visit, the state police have made elaborate security arrangements in the city.
IG Hari Ram Sharma said a statewide alert had been sounded in view of Dussehra and Muharram. "Since Gorakpur region is sensitive, Provincial Armed Constabulary (PAC) and Rapid Action Force (RAF) personnel, along with the civil police, have been deployed in the area. The chief minister will be provided security as per the protocol," Sharma said.
SSP, Gorakhpur, Satyarth Aniruddha Pankaj said adequate force would be deployed on the procession route.
On Tuesday evening, the chief minister worshipped Maa Katyayni, the sixth manifestation of goddess Durga.
On the eighth day of Navratra, chief minister Yogi will do 'shastra pujan' (worship of weapons) and after performing 'havan' on the ninth day, he will hold a feast for children.
"Successive priests of Gorakhnath Temple have followed this tradition and led shobha yatras. Yogi has also been leading this procession since he was anointed as the chief priest in 2014 after the demise of mahant Avaidyanath," said temple's public relation's officer (PRO) Vinay Gautam.
He said since Yogi had been elevated to the post of chief minister, the crowd in the procession was likely to swell this year. "More than 5,000 people are likely to join the yatra, which will be taken out from the temple to the Ramleela ground," he said.
He said the Vijay Dashmi procession would be followed by 'kanya pujan'.
Vijay Dashmi celebrations will begin with prayers between 3 am and 8 pm. Disciples of Nath sect will seeks blessings from Mahant Adityanath amid chanting of holy mantras and blowing of conch shells ('shankh').
At 4 pm, a chariot with saffron flags will take Yogi to the Ramleela ground where he will perform aarti to mark the victory of Lord Ram over Ravan.