'Doesn't spread rapidly like Covid': Top govt expert amid monkeypox scare
Published on Jul 26, 2022 06:35 PM IST
Monkeypox scare: India has recorded four cases so far. Worldwide, over 16,000 patients have been registered.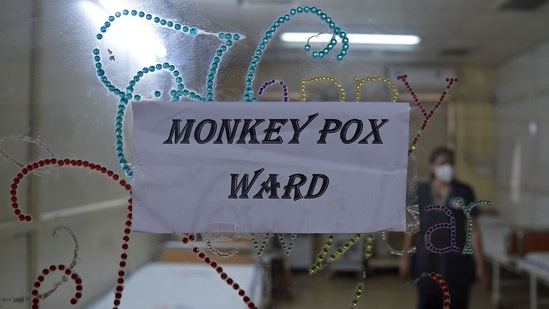 India is in a better position in terms of healthcare after tackling coronavirus, top government expert, Dr VK Paul of the NITI Aayog, said on Tuesday, while stressing amid monkeypox scare: "There is no need to panic."
"Surveillance has been strengthened. But it's also the responsibility of a citizen that if you're experiencing symptoms or somebody close to you is… it should be reported. Don't hide it, get treated," Dr Paul told news agency ANI.
"Patients who are dealing with other diseases too - like cancer - have to be even more alert. My main message is - Don't panic. This is not a disease that spreads as rapidly as Covid," he underlined, reminding that close contacts need to be quarantined too.
The country has reported four cases so far - three from Kerala and one from Delhi. Two suspected cases emerged from Uttar Pradesh and Hyderabad.
The global count, however, has been alarming. More than 16,000 cases have been recorded this year, and Europe is the worst-hit region. A majority of cases have been detected among men having sex with men.
The World Health Organization on Saturday declared monkeypox to be a global health emergency. However, WHO chief Dr Tedros Adhanom Ghebreyesus - at the same time - said that the outbreak could be managed. He also said that "discrimination could be as harmful as the virus".
The world health body, top US medical body - the CDC - and the EU regulator have recommended vaccines used for smallpox to be used as prevention measure. France has reportedly opened about 100 vaccination centres.
HT on Monday reported that health ministry officials have said that there are currently no plans to procure smallpox vaccines to guard against monkeypox infections in India.
(With inputs from ANI)
Personalise your news feed. Follow trending topics