'Forcibly converted' Kerala woman says husband planned to sell her as sex slave to IS
In her complaint, the 24-year-old woman says she was tortured at a religious centre near Kochi at the instructions of her husband; cops arrest two, husband believed to be in Jeddah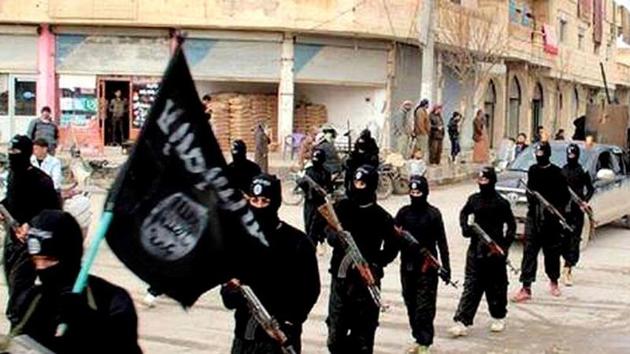 Updated on Jan 11, 2018 09:11 PM IST
Kerala police on Wednesday arrested two people from North Paravur near Kochi over an alleged case of forced religious conversion of a 24-year-old woman and suspected plans to take her to Syria to be sold as a 'sex slave' to radical Islamists.
The two, identified as Fawaz Jamal and Mohamed Siyad, were charged under various sections of the Unlawful Activities (Prevention) Act and IPC, said AV George, the Ernakulam (rural) superintendent of police
The woman has accused her husband Mohamed Riyaz (26), a native of North Kerala, of hatching the conspiracy to sell her to the Islamic State (IS), which is active in parts of Syria.
North Kerala is one of the hotbed of fundamentalist Islam in India and more than a 100 people – including women and children – are believed to have joined the 'jihad' waged by Islamic radicals in Syria, Iraq and Afghanistan.
In her complaint, the woman said she was forcibly taken to a religious centre in Paravur and tortured by the two at the instructions of her husband before taken to Saudi Arabia.
READ MORE: About 100 Keralites suspected to have joined ISIS, say Police
Police had registered a case in December following the complaint by the woman before a court. Police are also trying contact Interpol and other agencies to deport her husband, a resident of Kannur, who is believed to be in Jeddah.
"We are examining whether the arrested have some connection with the Islamic State," the SP said.
While in Saudi Arabia, she said, she was locked in a room but she managed a mobile phone and contacted her parents back home. She said she was rescued from Saudi Arabia in October with the help of some NRIs and flew back to the country.
The woman, hailing from Pathanamthitta in central Kerala, was brought up in Gujarat and she was studying in Bengaluru. She said during her stay in Bengaluru in 2015 she met with Riyaz and later developed physical relations with him.
READ MORE: Has Kerala become a hub for terror-related activities?
She alleged that he took videos of their intimate moments without her knowledge and started blackmailing her. She said later she was forcibly admitted in a madrasa in North Paravur and forced to learn tenets of Islam.
Later their marriage was solemnised by a cleric in May, 2016 May. However, the woman said she managed to escape from her husband but he later filed a habeus corpus petition in the high court saying she was illegally confined by her parents.
She said due to mounting pressure and threats from different quarters she was forced to go with him again. She said her husband behaved properly for some time and took her to Saudi on tourist visa in August last year and confined her in a room from where she escaped.
She said once she overheard a conversation between her husband and others and came to know that they were planning to take her to the IS in Syria.
She had also filed a complaint Kerala high court to annul her marriage with Riyaz.
She had moved another petition in the HC recently seeking a probe by the National Investigation Agency (NIA), saying the state police was not keen in probing the case.
Close Story
Personalise your news feed. Follow trending topics