Ford Foundation officer connived with Teesta Setalvad's company for fund grant: CBI
According to the charge sheet, Sushma Raman, program officer of Ford Foundation, received the first proposal from Sabrang for receipt of grant in 2004.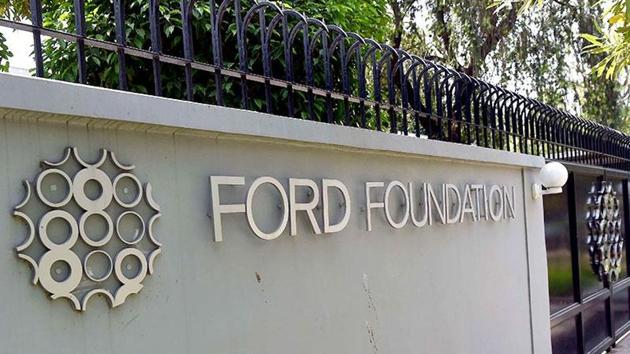 Updated on Feb 04, 2017 12:03 AM IST
Program officer of Ford Foundation connived with director of Sabrang Communication and Publishing Pvt Limited (SCPPL) for granting around $ 2.9 lakh foreign donations in violation of Foreign Contribution Regulation Act (FCRA), a CBI charge sheet says.
The document, which was filed by the central agency last month against social activist Teesta Setalvad, her husband Javed Anand and Sabrang, the publishing company run by them, for alleged violation of foreign funding rules, was given to the accused on Friday.
According to the charge sheet, Sushma Raman, program officer of Ford Foundation, received the first proposal from Sabrang for receipt of grant in 2004.
"Investigations revealed that Raman was aware that Sabrang was not eligible to receive funds since it was not in accordance with the provisions of FCR Act. She had communicated with Javed at that time of processing of the proposal for the grant. To circumvent the compliance requirements Raman connived with Anand who was trying to project the grant as consultancy charges", the charge sheet mentions.
It also said that Sabrang was a private limited company engaged in publications which is not entrusted to receive foreign contributions under any circumstances. Still if the company thought otherwise they could have applied for proper permission before accepting the foreign grant by not doing so they have violated FCRA, the charge sheet said.
"As per project modules submitted to foreign donor it is mentioned that Sabrang as part of its public campaign would lobby with government in public sphere to deepen and broaden the concept of minority/minorities. Lobbying with political parties is not allowed as per the provision of FCRA," the charge sheet reads, adding, that it mixed foreign contributions with their domestic ones.
The charge sheet also said they did not maintain exclusive books of account for receipt of foreign contribution and Sabrang could not produce segregated books of accounts for checking.
It said Sabrang could not produce minutes book to the inspection team for scrutiny and also the records prior to FY 2009.
"Sabrang had been publishing a monthly periodical and two of its directors have been writing columns and articles in leading newspapers and as per FCRA they are totally prohibited to receive foreign contribution," the charge sheet said.
The agreement was signed on September 2006 between Sabrang and Ford Foundation and under the clause it is mentioned that the funds may be expended only for charitable, scientific, literacy or educational purpose.
"As it has been clearly stated in the agreement that the funds have been given for charitable, scientific, literary or education purpose, thus this fund could not be treated as amount provided for propose of rendering any service," the charge sheet mentions.
The probe agency had in July 2015 registered a case against Setalvad, who was at the forefront of campaign for 2002 Gujarat riot victims, and others for alleged violation of FCRA in receiving funds from abroad without taking prior permission from the home ministry.
The charge sheet has been filed under Section 120 B of Indian Penal Code (criminal conspiracy) along with FCRA 2010 and FCRA 1976.
Close Story