Former Tehelka editor Tarun Tejpal charged with rape, trial begins November 21
Updated on Sep 28, 2017 05:03 PM IST
The founder and former editor of Tehelka, Tarun Tejpal, pleaded not guilty to the rape charge, public prosecutor Francisco Taviera said.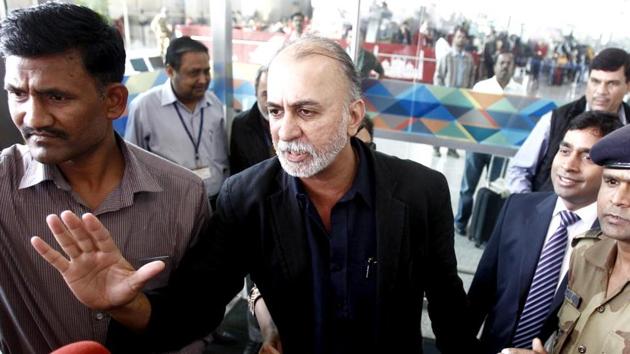 Former news magazine editor Tarun Tejpal faces at least 10 years in prison after a Goa court approved on Thursday indictments under strict sections of the law dealing with rape.
Tejpal, who then ran Tehelka, was accused of rape by a junior colleague in 2013. The charges against him include Sections 376(2)F and 376(2)K, which lay down stricter punishment for a person who uses a position of power or trust to abuse a woman.
Rape cases normally carry a minimum sentence of 7 years if convicted.
Tejpal has pleaded not guilty to the rape charge, public prosecutor Francisco Tavera said. He has pleaded guilty to charges under Sections 341 and 342 (wrongful restraint) and 354 (sexual harassment) of IPC, he said.
The next date of hearing in the trial court is November 20-21, by which time a high court decision on Tejpal's challenge against the trial is expected.
"It has been a positive day for us. All the charges we were pleading against Tejpal have been approved by the court. We now wait for the matter which is in the high court," said Tavera.
Earlier in the court of Vijaya D Pol, Tejpal's lawyer Rajeev Gomes argued at length to delay the framing of charges as a decision on the matter is pending with the high court.
The judge rejected this request and stated that the proceedings of the trial court will continue but a status report on the matter in high court be submitted before her on the next date of hearing.
"The matter cannot be delayed much as already a lot of delay has happened. As per the Supreme Court guidelines, we have to go ahead with the trial within 8 months of the accused being given bail. This matter however was delayed as Tejpal's lawyer kept on asking us for clone copies of the footage which not many laboratories in the country provide. It took us a long time to furnish these copies and therefore the delay happened" said Tavera.
"They were arguing that the charges be not framed but the high court had clearly not put a stay on the case. Therefore the court went ahead with its proceedings," he added.
Gomes said he is confident that the high court will dismiss the matter as his client is not guilty.