Ghosts of Kedarnath floods: 5 years on, remains of 670 victims still unidentified
Hindustan Times, Dehradun |
Nitika Kakkar
Oct 18, 2018 07:06 PM IST
After disaster struck in 2013, rescuers were able to recover only 11 bodies. In the time since, DNA samples of 688 victims have been collected and sent for testing. However, those missing number in the thousands.
Five years after the flash floods in Kedarnath, just 29 of 699 people who perished in the disaster have been identified, either through recovery of their remains (11) or through DNA samples (18). The remaining 670 victims are yet to be unidentified, additional director general (ADG) of police Ashok Kumar said on Wednesday.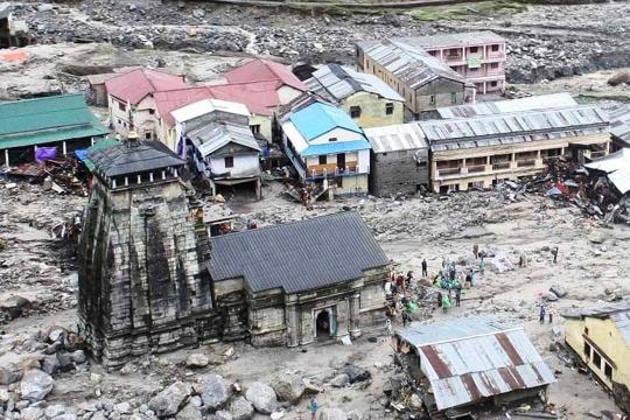 "So far, 18 samples have been reconciled. We also informed the relatives of the victims who have been identified," Kumar said.
"We perform the last rites (of the victims) through the remains as and when we find them, and for this reason the skeletal remains are not handed over to the relatives," Kumar added.
The state of Uttarakhand, especially the hill districts of Rudraprayag, Urttarakashi, Chamoli and Pittoragrh, were swept by flash floods in June 2013 that left a trail of devastation. There is still no final count of the number of people who died in the tragedy. According a report released in 2013 by the National Institute of Disaster Management (NIDM),169 people died and 4,021 had gone missing, who were later presumed to be dead.
The police's account differs. "We have reports which say 3,886 persons went missing in the disaster," Kumar said. Apart from these reports, the authorities do not have any other conclusive record on the number of deaths.
According to data submitted by the state government to the high court, 678 bodies/skeletons/skeletal remains were recovered until last year. After last week's addition, the count has gone up to 699.
Officials have said 545 bodies/skeletons/skeletal remains were recovered in 2013, 63 in 2014, three in 2015, 60 in 2016, and seven last year.
In a search operation undertaken last week, 21 skeletal remains were found on two different trek routes to Kedarnath. Three of these remains were found on the Kedarnath-Trijuginarayan trekking route and 18 other pieces of scattered bones near Rambara, on the Gaurikund-Kedarnath route.
In July this year, the Uttarakhand high court ordered the state government to preserve the DNA samples from the remains and perform the last rites. The ruling was in response to a public interest litigation (PIL) filed in 2014 by Ajay Gautam, a Delhi resident.
"The state government is still shielding the numbers of the victims. It is every person's right to get a proper cremation process conducted and we want that all those who lost their lives in the tragedy should get that," Gautam said.
ADG Kumar said this procedure was being followed even before the high court passed its order in July.