After Aadhaar, unique ID for children to track health, education being planned
Feb 21, 2018 05:06 PM IST
Each child will just have a unique number, with no biometric data capture involved (as it is in Aadhaar), and that issues related to privacy and security will, as a result, not arise, according to an official.
The government plans to give children born in India unique numbers which will be used to track the holistic development of children in education, health and jobs, a senior official said, detailing a move that analysts see as both well-meaning and controversial, given the privacy and security concerns that have surfaced around Aadhaar, the unique biometric enabled ID.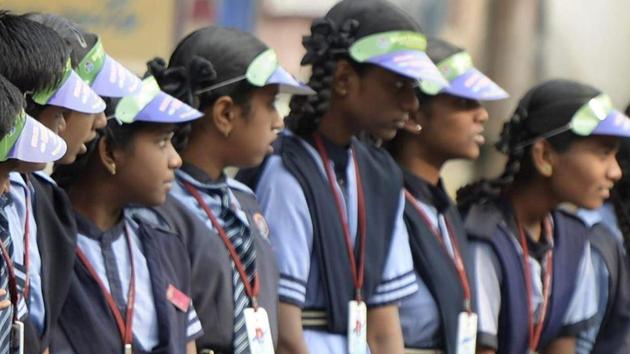 According to the official who asked not to be identified, the project will involve several ministries including human resources development (HRD), health, women and child development, minority affairs, tribal affairs, social justice and skill development. This person explained that each child will just have a unique number, with no biometric data capture involved (as it is in Aadhaar), and that issues related to privacy and security will, as a result, not arise.
"We are planning to set up a database that will track the child from birth till the child gets employment. So this database will capture health related issues of the child, then the same data can be used by the women and child development ministry; the same unique number will be connected with school related data," said a senior HRD ministry official on condition of anonymity, explaining how the number will work.
Terming it as a mere tracker and different from Aadhaar, the HRD ministry official added that the idea has been received positively by all ministries concerned. "On the front end we will not use Aadhaar. There is a unique number that gets created at the birth of a child by the health department. That unique number will be used throughout, and as and when the child gets an Aadhaar number, on the backend it will be linked with Aadhaar," the HRD ministry official added. There will not be any biometric biometric authentication as is the case with Aadhar, this person added.
The aim, the HRD ministry official explained, is to track "the overall development of the child."
"Convergence of data is a doubled-edged sword. There is definitely benefit in having some convergence around medical data. It is useful to try to find a pattern in the data and identify the co-relations that can potentially lead to better medical outcomes. But on the other hand this could also lead to discrimination and other forms of reputational harms," said Rahul Matthan, partner at law firm Trilegal.
He added that it was important that the government tread carefully, especially because there are privacy issues and children are involved. "Simply masking the Aadhaar details may not be enough. Given the sensitive nature of medical data the government should be especially careful particularly since we don't have privacy law in the country right now. "Across the world children's data is given the highest level of protection since they don't have the ability to consent even though they will be the ones who will face the consequences later in life."
A technical group is currently working out the details on understanding the existing data structure that exists in these ministries and how the data can be converged so that all ministries will be able to use the data from a single database.
Currently, students availing fellowships and scholarships, getting benefits of the mid-day meal, or appearing in board and competitive exams are required to furnish their Aadhaar number. The Aadhaar number is also required for availing benefits of a number of social sector schemes.
Government officials said the unique number could be used for measuring various things, such as the number of children out of school. "We don't have to undertake any survey. Once we know a child is born, and if she is not in any school, it simply means she is out of school. The same logic can be applied if she goes for vocational training, and we can also get to know after vocational training whether that child has got employed or not. This will help us evaluate the schemes too," a third official said on condition of anonymity.