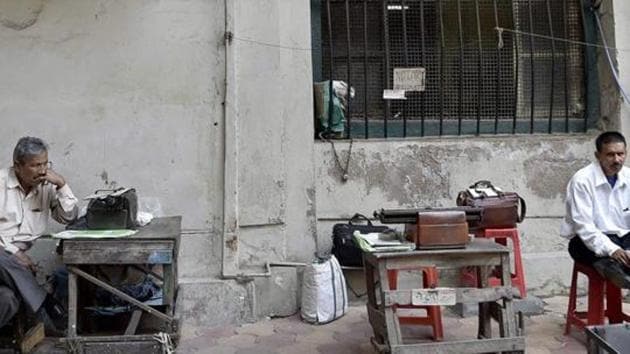 Govt moves to appoint 5 Calcutta HC judges, lawyers strike may end soon
The government is likely to appoint five new judges to the Calcutta high court next week.
UPDATED ON APR 07, 2018 05:14 PM IST
The government is likely to appoint five new judges to the Calcutta high court next week, a law ministry official has said. The step could end a nearly two-month old strike by lawyers protesting vacancies in the high court (HC).
"If the law ministry notifies the appointments, we will withdraw our strike," said Uttam Kumar Majumder, president of the Calcutta HC Bar Association. Majumder said West Bengal lawyers are angry because 39 of the 73 posts of judges are vacant. HC lawyers have been on strike since February 19 and on Wednesday said they will extended their strike to April 19 .
Law ministry data shows there were only seven new appointments in the last two years, with only one judge appointed to the Calcutta HC in 2016. Last month, three new judges were appointed. "All other high courts except Karnataka have more than half the judges' posts filled," Majumder said.
A senior official said the law ministry alone could not be blamed for vacanies at the HC. The Calcutta HC collegium – the body of senior-most HC judges that selects candidates and recommends their names to the Supreme Court collegium, which finally clears the appointments – is yet to send names for 24 vacancies in the court, said the official.
"The Calcutta HC had recommended 30 names in 2016 and 2017. Of these, the SC recommended 13 and we have already appointed 10," he said.
The law ministry had last year sent back two of these three names to the Supreme Court collegium and held back one, said the official. The two lawyers did not meet the minimum age criteria of 45 years when their candidature was considered.
Officials also said that in recommending candidates for certain vacancies, the senior judges involved with the appointment process had not followed the Memorandum of Procedure (MoP)--guidelines that govern judicial appointments. "If a criterion is laid down in the MoP, why should it be relaxed?" a ministry official said. He asserted that the ministry is supposed to bring any "infirmities to the notice of the SC collegium".
This year of the seven names sent by the HC, the Supreme Court cleared five and the government is "in advanced stages of appointing those candidates as judges".
Close