Govt proposes wide-ranging changes to environmental clearance rules, activists cry foul
The government has proposed a raft of changes to environmental clearance requirements for a variety of projects including mining, irrigation and townships but activists said the amendments willdestroy forests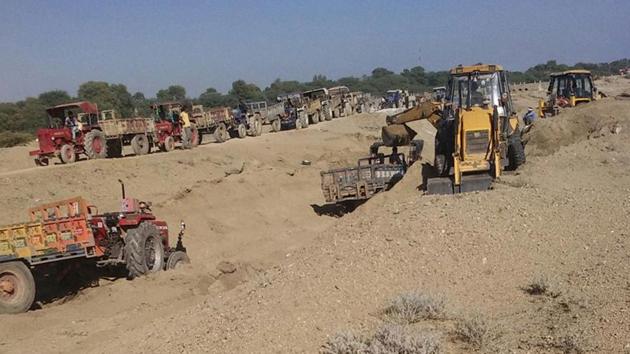 Updated on Dec 21, 2017 05:03 PM IST
The government has proposed a raft of changes to environmental clearance requirements for a variety of projects including mining, irrigation and townships but activists said the amendments will destroy forests and water sources and hurt communities dependent on them.
The draft notification for the amendments was issued on December 18 by the environment ministry. Stakeholders have 60 days to send their response to the proposals.
Gyanesh Bharti, joint secretary the ministry who signed the proposal, did not response to questions over the phone.
Currently, projects seeking environmental clearance from the Centre are classified as category 'A' and those requiring clearance at the state level are placed in category 'B'.
However, the government has sought to change the definitions of category A and B irrigation projects. Earlier, projects that brought area of 10,000 hectare or more under irrigation required appraisal from the Centre, but the proposed amendment raises that threshold to 50,000 hectare or more.
Presently irrigation projects between 2000 and 10,000 hectare fall in category 'B' but the amendment proposes that projects between 5000 and 50,000 hectare be put in this category and require clearances at the state level.
"That would mean projects below 5000 hectare do not require environmental clearance," said Debadityo Sinha, resident fellow at Vidhi Centre for Legal Policy, a policy think-tank in Delhi.
"The proposed amendments are dangerous. The most significant changes have been proposed for irrigation projects, townships and mining," Sinha added.
Environmentalists said the amendments aim to weaken regulations and make it easier for high-profile controversial projects such as river interlinking and the Amaravati township project to move ahead.
The amendments also exempt certain irrigation projects from getting a fresh environmental clearance provided it comes with "environmental benefits" and without increase in dam heights and submergence.
The other major change proposed is for townships and area development projects: projects that cover an area 50 hectare or more or built up area of 1,50,000 sq mts or more will now all be category B projects. Under current rules projects with built up area of 3,00,000 sq mts or 150 ha or more are classified as Category A.
For mining projects, category A projects at present are those that are 50 hectare or more, but the proposal raises the threshold to 100 hectare or more. Anything less than 100 hectare is category B. For coal mining the classification remains the same.
For sand mining and minor minerals mining projects the threshold for a project to classify as Category A has been raised to 100 ha and more.
The BJP-led government at the Centre has pushed for creating instructure and reviving industry to create the jobs needed to absorb about 10 million people joining the workforce every year.
The environment ministry has been emphasising its role in facilitating 'ease of business', an area where the country has leaped several notches in global rankings released by the World Bank recently.
In its three-year performance review, the ministry achievements included granting 2950 project approvals for terms of reference and environmental clearances to 1398 projects attracting an investment of Rs 15 lakh crore.
The time for granting environment clearances was also reduced from 600 days to 190 days and for forest clearances from 580 to 180 days between 2007 and 2017.
Activists, however, say the laws enacted to protect India's forests, coasts and rivers have been severely diluted and pose serious threat to the environment. "The centre is trying to pass on everything to state governments, Ritwick Dutta, environmental lawyer said."Even thought the State Level Environment Impact Assessment Authority is appointed by the centre, they are effectively under the control of the state."
Earlier this year, courts declared the Ganga and Yamuna rivers living entities, giving them the same legal rights as human beings in an effort to protect them from further destruction.
Close Story
Personalise your news feed. Follow trending topics