Gujarat HC stays sections of anti-conversion law on interfaith marriages: All you need to know
Aug 19, 2021 05:16 PM IST
The Gujarat Freedom of Religion (Amendment) Act, 2021, was passed on June 15 this year.
The Gujarat high court on Thursday ordered an interim stay on the implementation of certain sections pertaining to interfaith marriages in the state's new anti-conversion law. While delivering the judgment, a division bench comprising Chief Justice Vikram Nath and Justice Biren Vaishnav ruled that no First Information Report (FIR) will be registered unless it is proved that the union was solemnised through "coercion, pressure, or greed."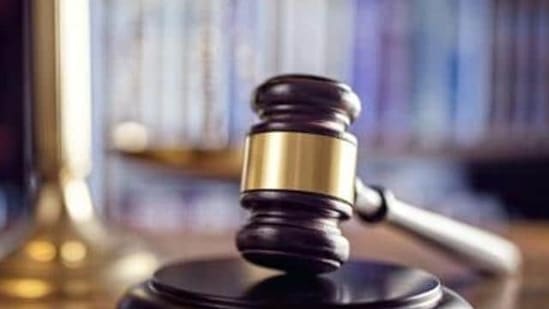 Here's all you need to know about the legislation:
(1.) The Gujarat Freedom of Religion (Amendment) Act, 2021, was passed by the state legislative assembly with a majority on June 15 this year. It was moved in the assembly on April 1 by Gujarat home minister Pradipsinh Jadeja.
(2.) It aims to prevent marriages taking place through "forced or lured religious conversion." It proposes imprisonment for a period of three to five years, along with a fine of up to ₹2 lakh fin such cases.
(3.) However, both imprisonment and penalty are higher if the alleged victim is a minor, woman, Dalit or tribal. In such a case, if found guilty, an individual can be jailed for four to seven years, with a penalty of not less than ₹3 lakh.
(4.) If an organisation is involved, the person heading it faces a jail term of up to 10 years, and a fine of up to ₹5 lakh.
(5.) The act was challenged in the high court by a petitioner who argued that it allows "anyone to lodge a complaint" and "criminalises inter-religious marriages." Responding to a notice by the high court, the Gujarat government said that the petitioner "is interpreting the provisions incorrectly."
(6.) Gujarat became the third Bharatiya Janata Party (BJP)-ruled state to pass such a legislation. In February this year, Uttar Pradesh passed the Prohibition of Unlawful Religious Conversion Bill, 2021. In March, Madhya Pradesh passed the Freedom of Religion Bill, 2020.