Trained at Lashkar HQ, entered India in 2012: All we know about Naveed Jhatt, the Pakistani terrorist who escaped
Updated on Feb 06, 2018 11:39 PM IST
A resident of Multan in Pakistan, Naveed Jat, also known as Abu Hanzulla, was involved in two attacks on policemen and was arrested in 2014.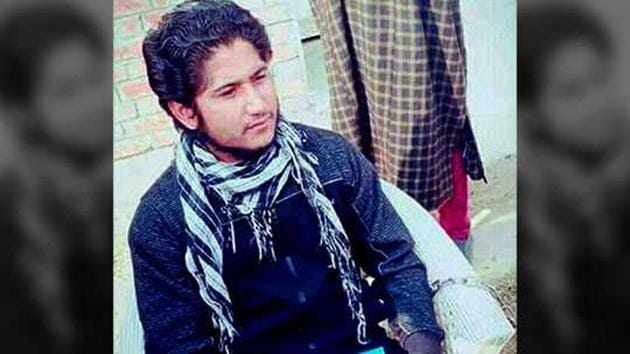 Lashkar-e-Taiba militant Naveed Jhatt was active in south Kashmir, the hotbed of militancy, and involved in multiple attacks between 2013-2014 before he escaped from a hospital in Srinagar on Tuesday.
Sources in the police said 20-year-old Jhatt, also known as Abu Hanzulla, killed two policemen and an assistant sub-inspector in one of the attacks. A resident of Multan in Pakistan's Punjab province, he was also involved in another attack in which five policemen and two civilians were seriously injured.
Jhatt, sources said, belongs to a poor family with many siblings. The call for "liberation of Kashmir'' got him to training camps in Pakistan and was pushed into Kashmir after many months of arms training, they added.
He had infiltrated into India along with seven other militants between October and November 2012. According to a police report, they entered through Athmuqam Farkian area in Kupwara sector.
Resident of Multan
The son of a truck driver, Jhatt was active in south Kashmir's Anantnag, Pulwama and Shopian districts. According to police records, he was arrested on September 19, 2014, in Sempora Bijbehara in Anantnag and was lodged in Srinagar's Rainawari jail after being charged with murder and attempt to murder.
When interrogated, he revealed his address as Check No 421, Boruhwala in Veheri district of Multan. Jhatt also confessed to being trained at the LeT headquarters of Muridke, besides Muzaffarabad in PoK. Hafiz Sayeed and Zaki-ur-Rehman Lakvi — both militant leaders wanted for the 26/11 terror attacks — were regular visitors to the Muridke seminary.
Jhatt and 22 other terrorists hid in Bandipora jungle for over six months between December 2012 and May 2013. Later, he was sent to Pulwama along with Ashiq Lone, another terrorist. They were equipped with mobile phones and sim cards, and taught how to contact Pakistan-based terrorist leaders through Skype.
The group later shot dead a Jammu and Kashmir policeman. Security forces retaliated by killing two of its members, including Lone.
Jhatt is also accused of carrying out attacks during the 2014 parliamentary elections, killing a Nagabal-based teacher in the process.
Security lapse
Jhatt's escape is a big blow to the forces in the Valley and also highlights a possible lapse of security. Questions are also being raised about his checkup in a "regular hospital" with thin security.
Two policemen were killed after militants attacked the Shri Maharaja Hari Singh Hospital that allowed Jat to escape.
A police officer said earlier that Jat escaped after snatching a policeman's rifle and shooting the guards from a close range.
'Planned attack'
However, Srinagar's deputy inspector general of police GH Bhat later claimed that "it was a planned attack and firing was from suspected militants not part of the detainees who were brought in for check up''.
"Naveed did not fire,'' the top officer added.
Bhat also said that Jhatt was "referred for treatment '' to the government-run hospital and the group of six detainees was accompanied by five police station in-charge and 18 other policemen.
"It is not a lapse,'' Bhat insisted.