India has 10.3% women in police force: Govt in Lok Sabha
Bihar has the highest percentage of women police personnel, followed by Himachal Pradesh and then Chandigarh.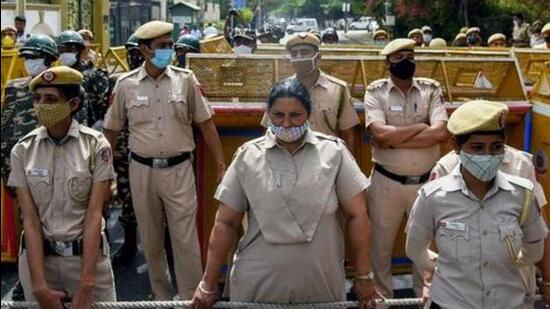 Updated on Mar 15, 2022 03:56 PM IST
NEW DELHI: According to the data provided by the Bureau of Police Research and Development, women police personnel constitute 10.3% of the police force all across India, minister of state for home affairs Nityanand Rai informed the Lok Sabha on Tuesday.
"As per data on Police Organisations compiled by Bureau of Police Research & Development, out of the actual strength of 20,91,488 police personnel in States/UTs as on 01.01.2020, the strength of women police personnel is 2,15,504 which is 10.3%," said Rai through a written reply to Congress MP Vijayakumar alias Vijay Vasanth.
Providing a state-wise breakdown, Rai informed the Lower House that the state of Bihar possesses the highest percentage of women police personnel that is 25.30%, followed by Himachal Pradesh that has 19.15% and then Chandigarh at 18.78%. Apart from this, only four states have one each director-general of police- Andhra Pradesh, Karnataka, Tamil Nadu and Telangana. The highest number of women inspectors are in Tamil Nadu, 1055, followed by 425 in Maharashtra and 286 in Odisha.
Responding to MP Vijayakumar's question on action taken to increase this "abysmally low" number, Rai said that MHA issued multiple advisories, the most recent being in June 2021, to UT/state governments to increase the representation of women in police to 33%. He added, "The aim is that each police station should have at least 3 women sub-inspectors and 10 women police constables, so that a women help desk is manned round the clock."
The parliamentary committee, on Tuesday, also expressed disappointment on the total strength of women in the Central Armed Police Forces, 3.68%, and has asked MHA to take concrete steps to increase women representation in the central police organisations.
Close Story
Personalise your news feed. Follow trending topics